If you're a Mac user, there may be times when you need to connect to your company's Windows server to access files or folders. You can do this easily even if your Mac isn't joined to a Windows domain.
In Finder, click Go and select Connect to Server (if you like shortcuts, Command + K will take you there).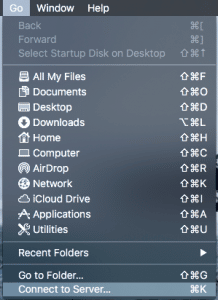 Now all you'll need to do is enter your server name and the share that you want to connect to. To do this, type in the location using the following format: smb://servername/sharename.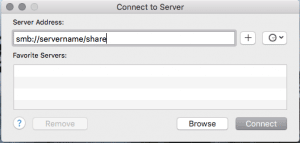 When prompted, enter your Windows network credentials by entering your Domain name followed by your username (DOMAINUSERNAME) and then enter your network password. You can save these credentials in your Keychain by selecting the checkbox at the bottom.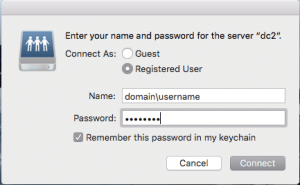 Once you've supplied your credentials, you should have an icon on your desktop pointing to the share. If not, click on Preferences in Finder and check the box next to Connected Servers.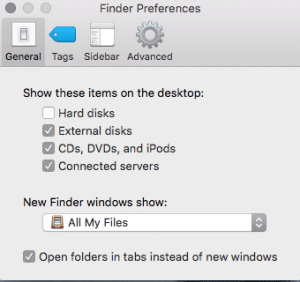 If you frequently need to access your shares from your Mac, you can have the share mounted whenever you login. The easiest way to do this is to click on the Apple menus and select System Preferences.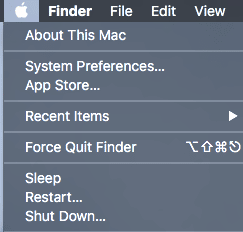 Once in System Preferences, go to Accounts and then click on the Login Items tab. Then simply drag the share from your desktop into the Login items list.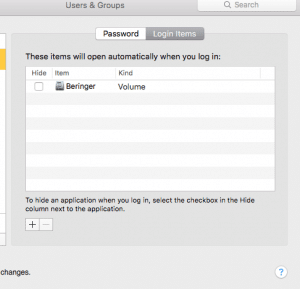 This can be especially useful if you need to frequently connect to multiple Windows shares.
Beringer Associates, a Microsoft Gold Certified Partner, is always here to provide expert knowledge in topics like these. Please contact us with any questions you may have.