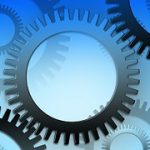 Beringer takes pride in being connected to the newest developments with Microsoft and Microsoft's Dynamics CRM. With CRM 2016, it's important that you have support from a Microsoft Gold Certified Partner so your system remains current and in touch with all of the latest technologies. One exciting feature I'd like to highlight, is the new Product Recommendation model. This addition to CRM provides inline Product recommendations when building Opportunities, Quotes, and Orders based on trends in your actual Sales data.
The Product Recommendations Enhancement leverages the power of Azure Machine Learning to present your end-users with suggestions on a per product line basis. This is powerful as it opens the doors unique cross-sell opportunities which means more potential revenue on each transaction it can act on.
The Product Recommendation Engine works on a model produced by Azure Machine Learning using your CRM data. The model will find trends about the relationships between your Accounts/Contacts and the Products they purchase during any transaction. Once the Model is built and activated, users can view Suggestions directly from the Line Item sub-grids attached to Opportunities, Quotes, and Orders.

Choosing Suggestions will provide Products that are good cross sell candidates for the Product currently in the customers shopping cart. There is also a Rating so the end users can make the best choice, the closer to 1.0, the better!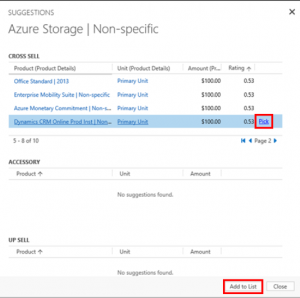 You can even add the Product directly from the Suggestion screen.
Configuring your Model
The Azure Model is based directly on your data. However, CRM allows you to place filters on that data. This can clean out old or irrelevant transaction data to create better models to use. Better models means better Product Recommendations for your users.
You can find these filters in the Basket Data entities in the Product Recommendation Model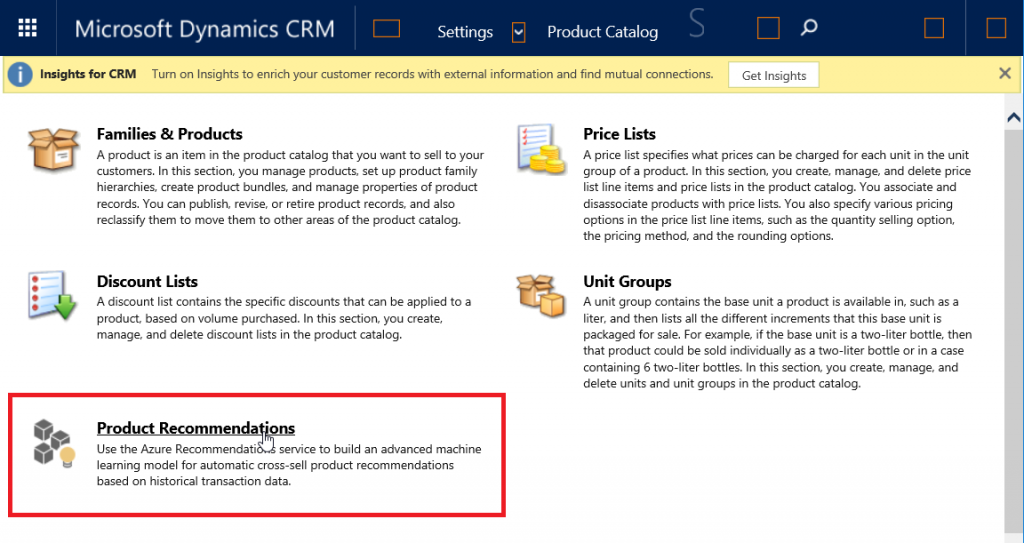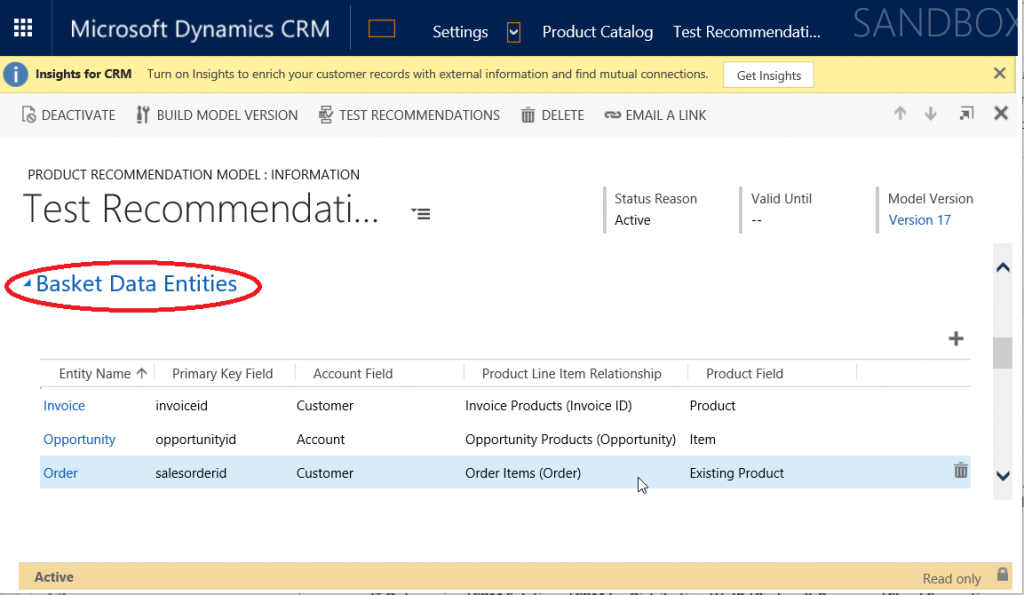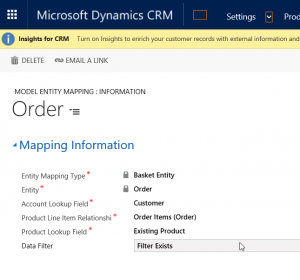 Once you are in the filter, you can use an Advanced Find type query to narrow down your transactional data to create the best machine learning model.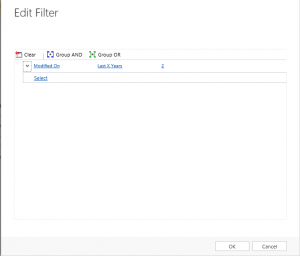 Testing Your Model
With your newly filtered data, you can create a new model and test its recommendations with other models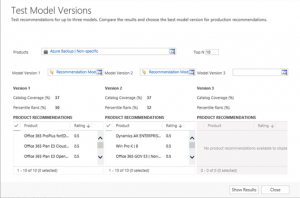 Testing your models makes sure that the product recommendations provided by the models are a good fit for your business. I highly recommend using this test feature to better shape your recommendation engine.
As you can see, Microsoft has made a strong tool to add to their CRM offering. As a part of the Dynamics CRM 2016 Spring Preview, you can utilize the power of Azure Machine Learning. CRM now has the functionality to find trends in your data that you may not have even been aware of. Using this feature means new opportunities for you and your users. Start harnessing the power of Machine Learning today!
Beringer Associates, a Microsoft Gold Certified Partner, is always here to provide expert knowledge in topics like these. Please contact us with any questions you may have.