One of the most widely anticipated features in the recent release of Microsoft Dynamics CRM 2015 is the Global Search. Customers and Partners alike have been clamoring for a global search, allowing users to query across multiple entities at the same time. When you first log into CRM, you will see a query box in the top navigation bar between the Quick Create and Advanced Find icons as shown below:

To use the Global Search, enter your query text and either click the magnifying glass or press Enter to return results. Once results are displayed, you can further filter results based on a specific entity using the Filter With picklist next to the search text box.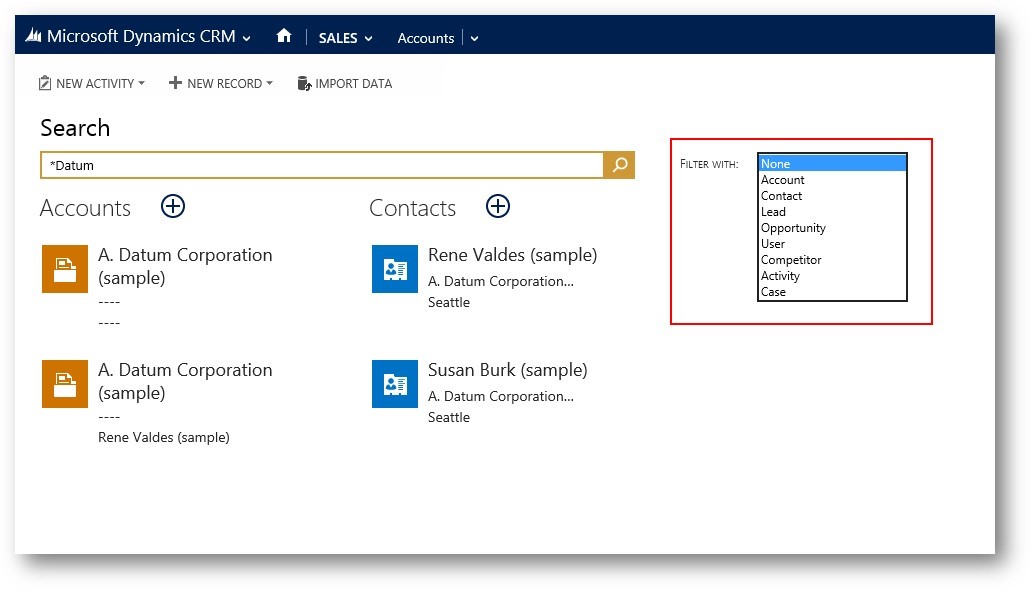 As you may have noticed, the Filter With picklist is pretty limited. Out of the box, it only displays 8 of the main entities used in the Sales, Marketing and Service modules. The good news is that Global Search can be configured to include a different set of entities based on your business needs. To change the entities includes, navigate to Settings → Administration → System Settings. On the General tab, scroll down until you see "Set up Quick Find".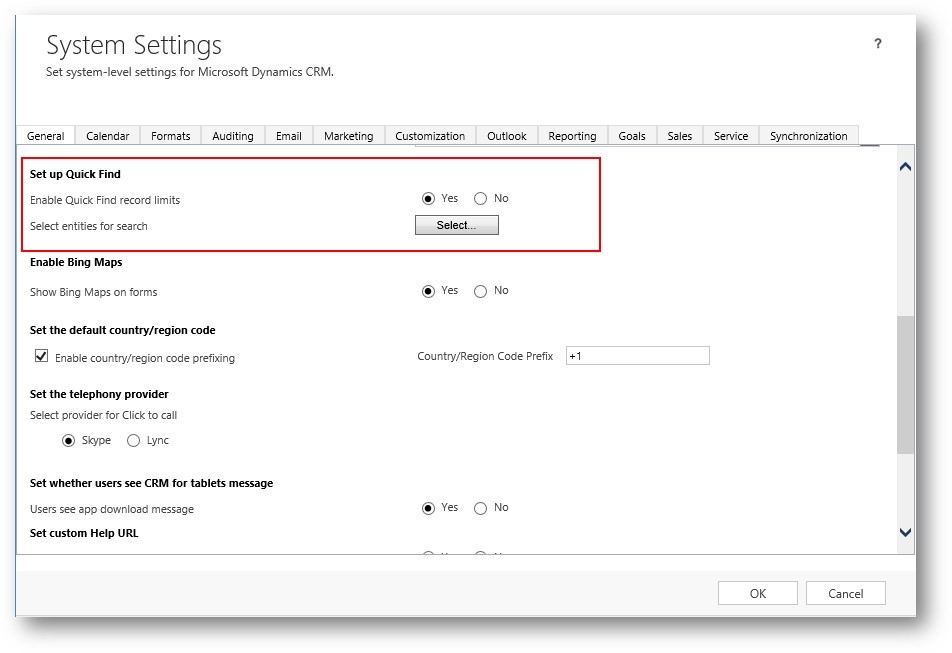 To change the entities included in Global Search, click the Select… button and select the entities you wish to include. Using the middle buttons outlined in red below, you have flexibility to include whichever entities you like including custom entities. You can also change the order in which you want the entities to be displayed in the Filter With picklist.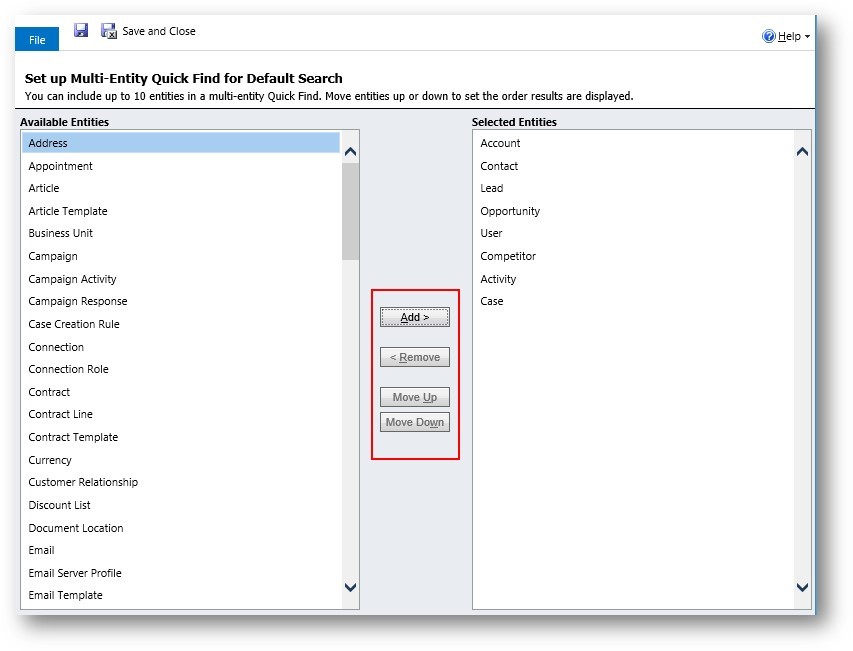 An important thing to keep in mind is that there is a cap on how many entities you can include in Global Search. CRM will allow up to 10 entities to be included. If you attempt to save with more than 10 entities selected, an error will be displayed.
Need help deciding what to include in your MSCRM Global Search? Contact Beringer Associates today to get started.