In the upcoming release of Microsoft Dynamics CRM 2016 (scheduled for Q4) there are several updates across the product components. In the Mobile features area of MSCRM, there will be updates to a few of the features.
Mobile Offline Support: Full offline experience to create, change and delete records and then sync up when connectivity has been restored.
Document Management: View documents within an Opportunity, Case or other entity within the CRM mobile apps. From tablets and phones, open MS Office documents from SharePoint or OneDrive for Business and then tap the "back" button to return to the CRM app.
A few examples of the new features for document management are shown below: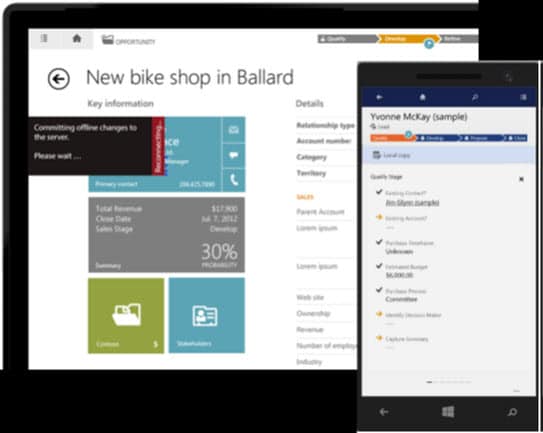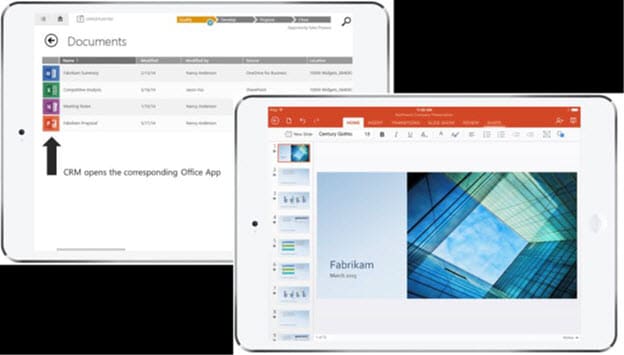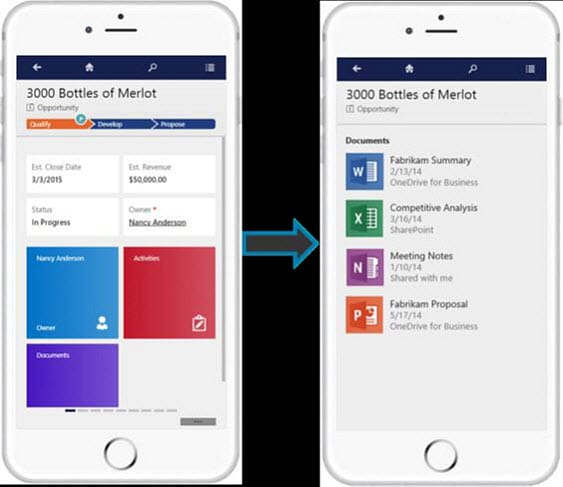 App-to-App Deep Linking: Users now have a URL-addressable form/view/dashboard for mobile scenarios such as linking to a record, view or dashboard data.
Modern Mobile Friendly Experience: Updated UI controls in mobile apps, slider and calendar controls that will work across mobile clients for easily visualizing CRM calendar data.
Task-Based Experiences: CRM users can now focus on the tasks to be performed instead of the target records of their actions. On opportunities, Contacts and Accounts, the relevant data will be brought together to help simplify complex details and tasks. Updates to the platform allow for branching logic to show the right pages, business logic for data verification and UI changes all allow for an enhanced user experience.
A few views of the improvements to task management are shown below: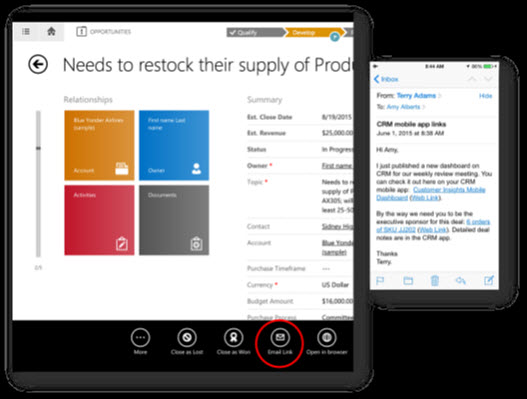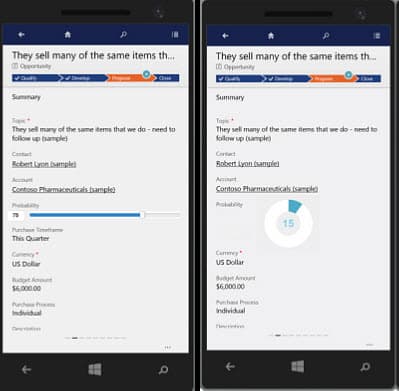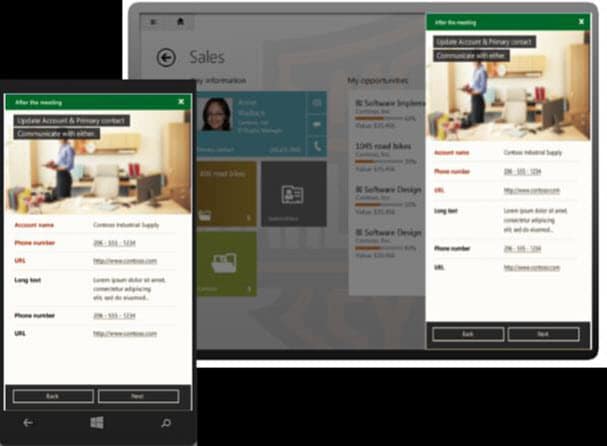 Mobile Client Form Preview: When designing forms in CRM, you can now easily preview the tablet/phone forms and dashboards directly from within the browser, providing the business analyst with capability to easily visualize their configuration changes.
Web Resources and iFrame: iFrame and web resources support in CRM for tablets will be generally available, as well as support for Windows tablets (Windows 10).
Mobile Management: The Integration of Microsoft Intune will allow secure use of company data on users' own mobile devices through the Mobile Application Management (MAM) features. The integration utilizes Intune App SDK and new policy-managed apps will be released for the Android and iOS platforms.
Policy -managed CRM mobile apps can be used under policies such as:
Enforcement of data encryption
Ability to selectively wipe app-level data
A few example screen shots related to new mobile management features are shown below: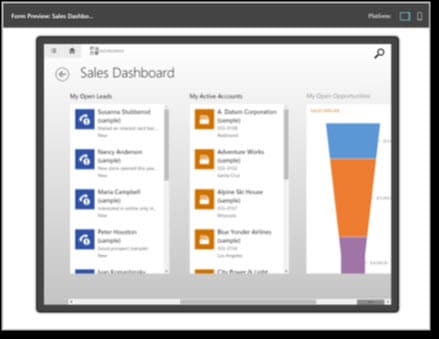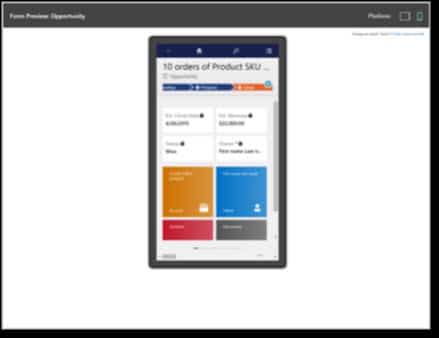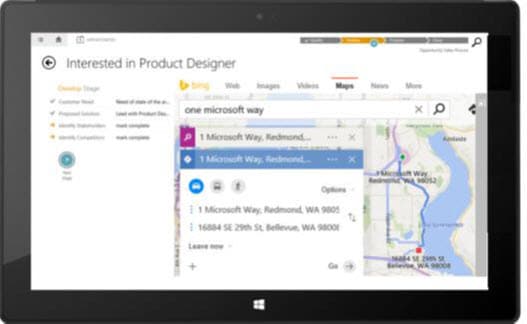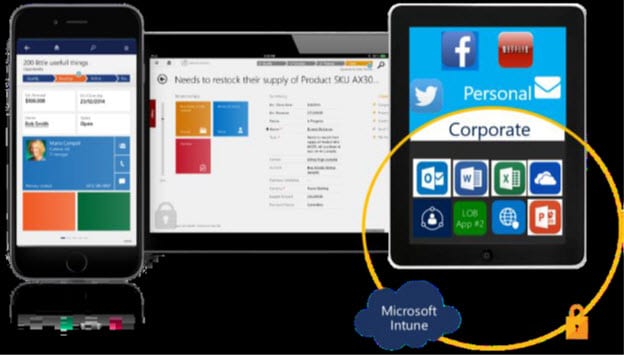 The full Microsoft Dynamics CRM 2016 Release Preview Guide can be found here.
Beringer Associates is always here to provide expert knowledge in topics like these. Please contact us with any questions you may have.