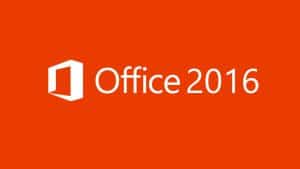 Microsoft Office 2016 was released at the end of 2015 which has given us some time to really digest some of the new features and changes. At first glance Office 2016 doesn't appear to be a great departure from Office 2013, but there are certainly a number of nice new features that could make for a compelling reason to upgrade. Let's take a look at some of my favorite new features:
Tell Me Search
This is without a doubt my favorite new feature in Office 2016. Tell Me gives you a quick and easy search box at the top of all Office applications to help you quickly find any feature of the application. Can't remember where to find pivot tables in Excel, or header and footer options in Word? No problem, simply type in the Tell Me search box what you are looking for you and you'll be on your way!
Easy Document Sharing
Documents can now be shared with others right from within an Office application. Simply click the "Share" button in the ribbon and choose the colleague you'd like to share the document with.
Co-Authoring in Real-Time
When sharing a document multiple individuals can now work on the same document simultaneously. In Word you can even see what the other users are modifying with real-time typing that shows what each user is doing.
Versioning
You can now access previous versions of documents directly from the Office application as long as the document is stored in OneDrive for Business or SharePoint. Just click on the File button and history tab for a full few of all available document versions.
Skype Integrations
Office 2016 applications now integrate more smoothly with Skype for Business. You can initiate IM chats or voice and video calls right from an Office document you are sharing or a contact in Outlook.
Smart Lookup
This new feature allows you to highlight a word or group of words in an Office application and perform a web search without having to leave the application. This is great for researching a subject you are writing about (like an Office 2016 blog).
If any of these features sound appealing to you, you may want to consider upgrading from an older version of Office. And the good news for anyone with an Office 365 plan that includes the Office applications, these are available to you at no extra charge!
Beringer Associates, a Microsoft Gold Certified Partner, is always here to provide expert knowledge in topics like these. Please contact us with any questions you may have.