In toda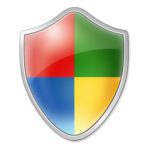 y's connected world anti-virus protection is an essential part of a comprehensive security solution.  The proliferation of ransom-ware type viruses will certainly test the disaster/recovery plan of your organization and expose any deficiencies if you are unfortunate enough to become infected.  Therefore, every workstation and server in your organization must be protected to safeguard your data.
Server anti-virus installations can be complicated and require a bit of configuration to achieve optimal performance.  Exclusions of pertinent files/directories must be configured and the list can be extensive.  Accordingly, Microsoft has published guidelines to follow to ensure the proper balance between protection and performance.
http://social.technet.microsoft.com/wiki/contents/articles/953.microsoft-anti-virus-exclusion-list.aspx
Third party line of business applications often have exclusion requirements as well and often complicate the configuration process.  Be sure to review all third party documentation before installing to ensure compatibility and stability of the system.  Having a trusted resource and advisor is always recommended when implementing complex solutions.
Beringer Associates, a Microsoft Gold Certified Partner, is always here to provide expert knowledge in topics like these. Please contact us with any questions you may have.