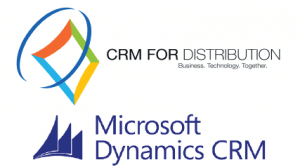 In this latest version, we've tested & certified that CRM for Distribution is ready for the latest release of Microsoft CRM 2016. We've also added enhancements to the sales history process and the Outlook client, as well as implemented some fixes to ensure CRM for Distribution is running optimally.  Please reach out to Beringer to discuss scheduling your upgrade.
DataSyncCloud Integration Enhancements:
 Primary Contacts are now mapped to new Quotes and Orders
 New mappings added to bring over Country fields to Accounts, Ship-to's, Suppliers and Vendors
 New mappings added to bring SIC Codes to Accounts
Product Enhancements:
 Added functionality to create a new Opportunity from an existing Quote
 Adjusted Customer Auto Ranking to allow the user more control to set the ranking threshold based on Account standard deviation
 Optimized code for speed and performance (indexes & threadsafe variables)
 Optimize code and added indexes to increase workflow efficiency
 CRM 2016 & 2016 U1 Compatible
Bug Fixes:
 Fixed order date field on invoice detail and invoice components
 Removed Site map from solution to avoid overwriting new sitemaps with new versions
 Quotes marked as completed when updated from an Order
 CRM for Phones and Tablets does not properly support JavaScript, so key functionality was replaced with Business Rules
 Adjusted integration to ensure Invoice Header totals are accurate, despite the bugs in CRM 2015U1 and 2016
Sunset:
 Color Coding on Account Forms.  Will be removed in version 2016.0.17

 CRM 2015 U1 introduces a faster form rendering engine, but disables the ability to color code.
 Faster engine can be disabled to support  color coding:
http://blogs.msdn.com/b/crm/archive/2015/04/29/microsoft-dynamics-crm-online2015-update-1-new-form-rendering-engine.aspx
Beringer Associates, a Microsoft Gold Certified Partner, is always here to support all of your CRM technology questions. Please contact us with any questions you may have.