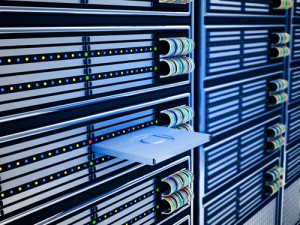 I used to think of Disaster Recovery as explaining to my parents why the lawn was not cut on time or how the station wagon got a bashed in fender - without getting grounded for life. If only telling your boss you lost his entire email inbox or the company's QuickBooks database was that simple.
We use Microsoft Dynamics CRM to track all of our leads and accounts, sales opportunities, scheduled sales and service activities, marketing, etc. Just last week we had a client who had to get out of their system for a backup restore procedure because someone accidentally killed an important piece of data.  The good news is we quickly recovered the data and they continued on.
The point is you absolutely NEED that solution in place. It is not a question of if - it's a a question of when. The Backup and Disaster recovery solution we offer is amazing. It can restore a single file or email - or your entire Exchange mail file that houses sent and received emails, and all of your contacts and calendar items, if needed. Your Quickbooks database? Completely captured, and not just last night's copy but ALL the various incremental versions of these important databases for months or sometimes years past are all recoverable to a single point in time. It can even act as a virtual replacement server while your systems or data are restored so you will not miss a beat.
Disaster - is it really a disaster if you lose some data? That is for you to ponder. I am just glad we have that kind of protection. It takes months to build a good database and just seconds to lose it all... or not.
Beringer Associates is always here to provide expert knowledge in topics like these. Beringer Associates a leading Microsoft Gold Certified Partner specializing in Microsoft Dynamics CRM and CRM for Distribution. We also provide expert Managed IT Services, Cloud Based Computing and Unified Communication Systems. Please contact us to see how we can support your IT business needs.