Recently, we have had clients report that after enabling the new Outlook, the Dynamics App for Outlook no longer shows to be able to use Dynamics 365 through Outlook. Below is a screenshot of Outlook after the New Outlook is enabled. In the past, it would show on the ribbon but has now disappeared with this update.

To be able to use the Dynamics App for Outlook again, there are a few options. First, you can right click the email then click "Categorize" then "Tracked To Dynamics 365" and this will automatically put the email in Dynamics 365.
The next option you have is you can click the three ellipses dots on the email then click "Dynamics 365." This will open the Dynamics App for Outlook for this record and you can now "Track" the item to Dynamics 365.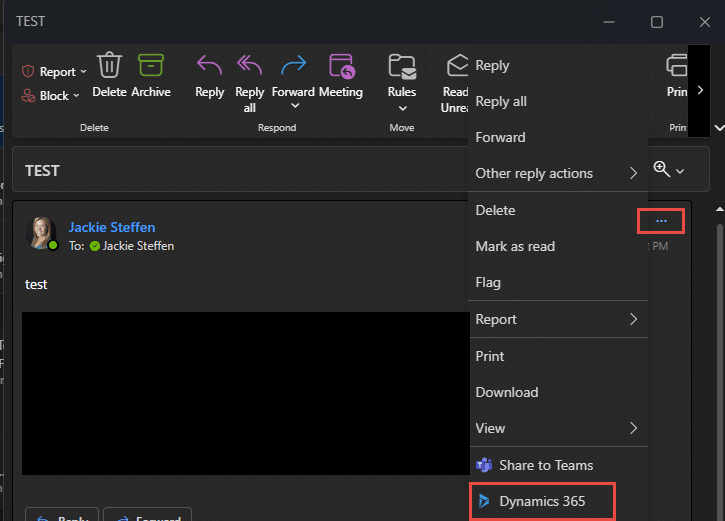 Another option is to change the settings do the Dynamics App for Outlook shows on the email itself. To do this, click on the "Settings" symbol in the top right corner of Outlook then click "View all Outlook settings."
From this window, click "Mail" then click "Customize actions." This will pull up a screen of all the actions that you can add when you select an email to read. In this list, check the box for "Dynamics 365" then hit "Save." The change will immediately take effect.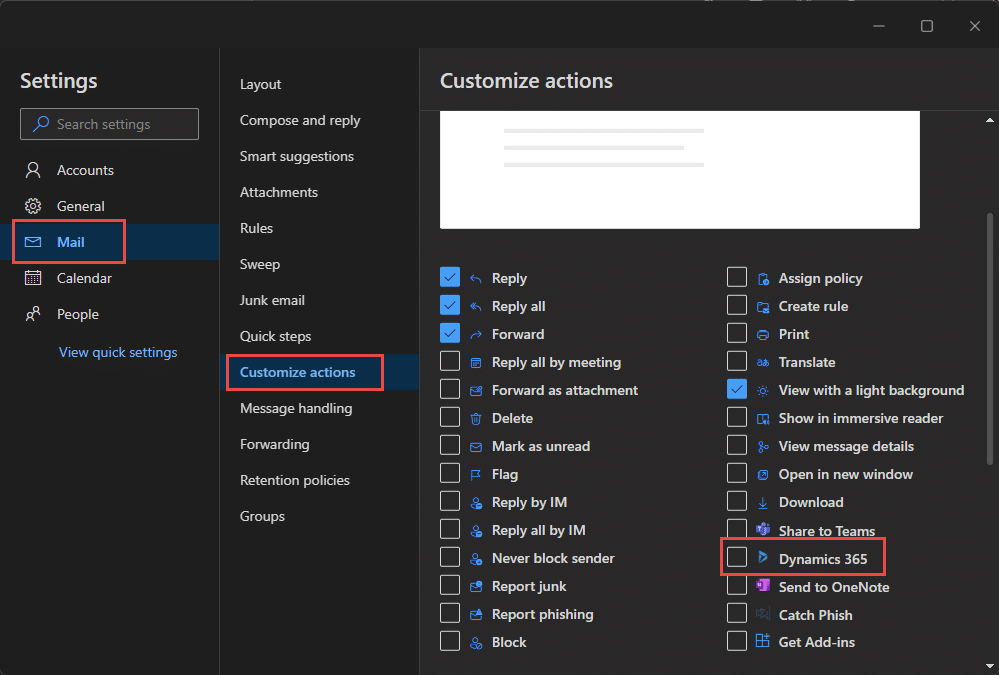 Now, on the email you will see the Dynamics 365 symbol on the email like below. Clicking this will open the Dynamics App for Outlook in just one click instead of having to hit the ellipses then click on it.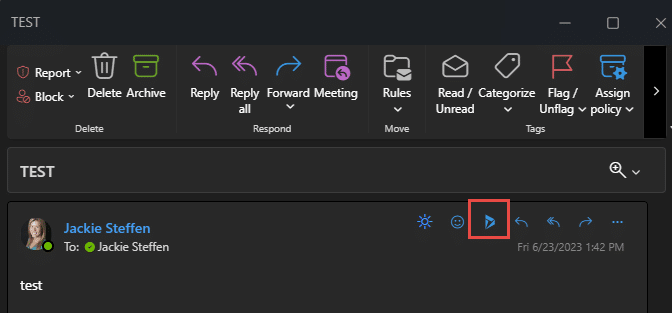 For even faster use, without having to click to open the Dynamics App for Outlook each time, click on the Pin on the app and the app will remain open as you switch from email to email. This allows faster tracking of items into Dynamics 365.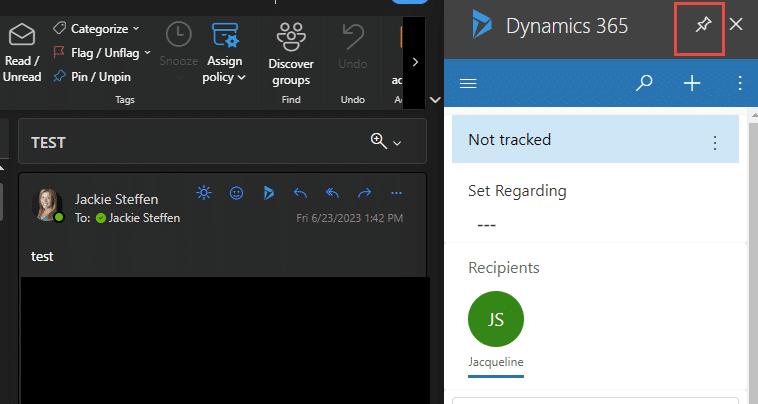 We love to implement Microsoft Dynamics 365 and Power Platform functionality here at Beringer.  We've been working with Microsoft Dynamics since its inception, and we're always finding innovative ways to implement the latest tools and help automate business processes.
Beringer Technology Group, a leading Microsoft Partner specializing in Microsoft Dynamics 365 and CRM for Distribution also provides expert Managed IT Services, Backup and Disaster Recovery, Cloud Based Computing, Email Security Implementation and Training,  Unified Communication Solutions, and Cybersecurity Risk Assessment.