In the upcoming release of Microsoft Dynamics CRM 2016 (scheduled for Q4) there are several updates across the product components. In the Customer Service features area of MS CRM, there will be updates to several product areas:
Voice of the Customer:  An updated survey designer allowing customers to participate on a phone, tablet or computer. The completed survey can then trigger follow-up actions, and may be stored with the customer's records for further review and reference.
An example of an updated survey form is shown below: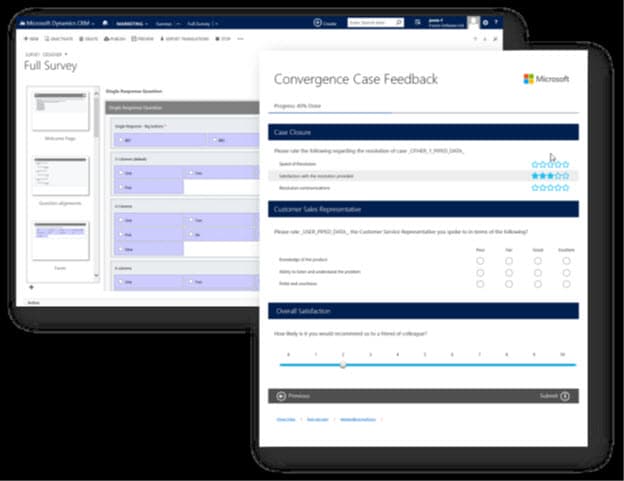 Interactive Service Hub: The new user experience will include a multi-stream dashboard targeting Tier 1 Agents to allow for viewing and taking action across multiple data sources. These data streams may include Views or Queues and interactive charts for fast review of key metrics.  The new dashboards can be built by both customizers and administrators in CRM.
A couple examples of the Interactive Service Hubs are shown below: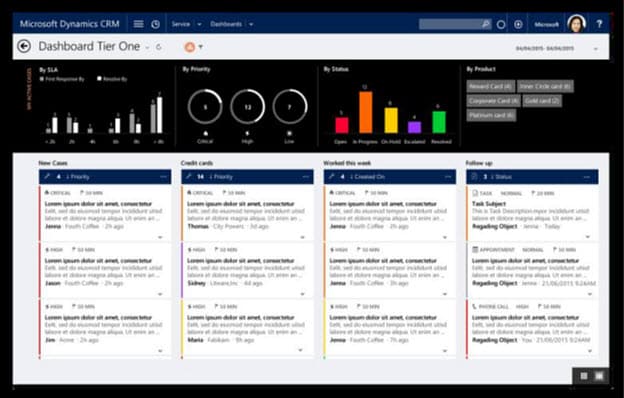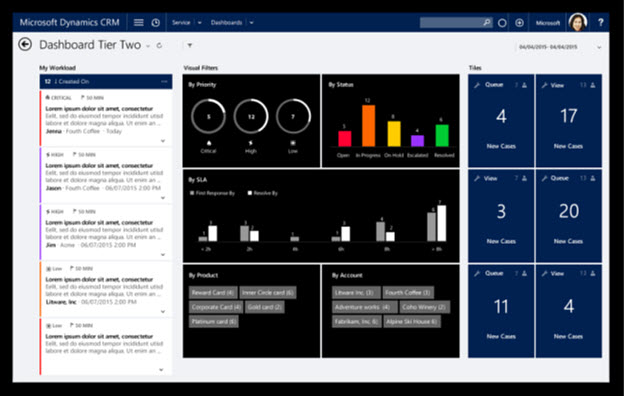 As an extension of the updated service hub, the Case form has been updated to include a Guided Business Process and overall interface to improve the speed of access to the data agents, to in turn provide faster resolution to customers.
An example of the updated Case form is shown below: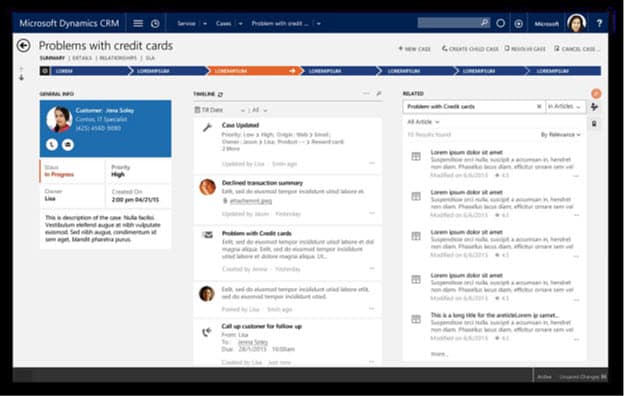 External Party Access: A foundation service that allows access by external parties (Employees, Customers, Partners) while controlling permission to access data. This is an enhancement to the CRM API and SDK allowing integrations, access and other externally-based actions on your data organization.
Knowledge Management: An update creating a single source of knowledge for your entire organization, with a new content editor and experience modeled on the Knowledge-Centered Support (KCS) methodology.
Unified Service Desk: Updated interface providing a single agent desktop with access to back-end systems and third-party applications. The improved installation experience allows for updates and patches to be delivered through the Windows Update and System Center, and distribution of custom control DLLs. Improved auditing and diagnostics settings determines which events and agent actions are logged through the centralized auditing configuration. Out of the box integration is now available with any third party systems as Azure HDInsights. Improvements such as showing a progress bar during page loading and enhanced development experience have been added, based on customer feedback.
An example of the Unified Service Desk interface is shown below: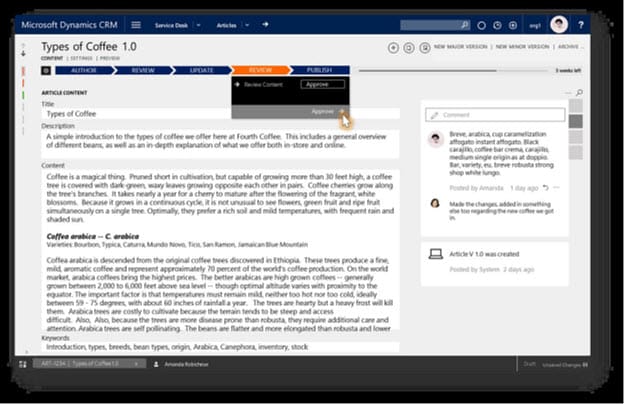 Service Intelligence: An interactive dashboard built in Power BI provides an aggregated view of customer service performance to your Customer Service Mangers (CSMs). A sample view of the Power BI dashboard is shown below: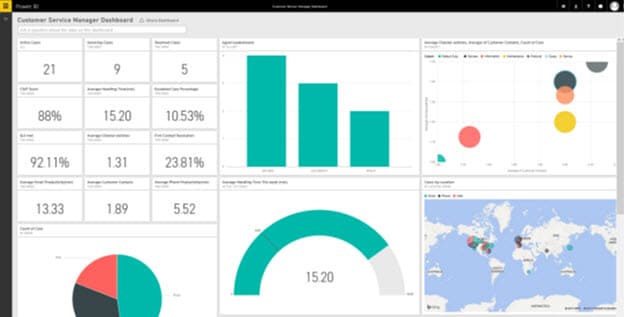 The full Microsoft Dynamics CRM 2016 Release Preview Guide can be found here:
http://download.microsoft.com/download/D/5/D/D5D38A09-6A5C-4DC0-8649-3A4F39A8F8F3/Microsoft_Dynamics_CRM_2016_Release_Preview_Guide.pdf
Beringer Associates is always here to provide expert knowledge in topics like these. Please contact us with any questions you may have.