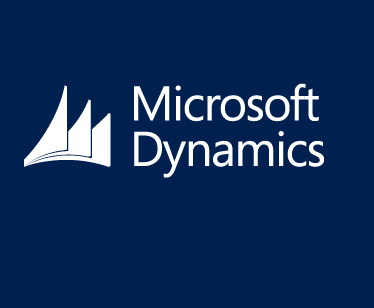 Microsoft Dynamics CRM 2016 will be released by the end of this calendar year, so what's new in the next version?
One of the prominent design goals for Microsoft Dynamics CRM 2016 is Intelligent Customer Engagement, helping companies deliver customer experiences that are personalized, proactive and predictive.
On the productivity front Microsoft will enhance the CRM app for Outlook, harness the power of Office 365 Groups, deliver Excel templates on top of the immersive Excel added in the spring, surface trending documents from Delve, make it easier to create personalized sales documents in word and make it seamless to access contextual CRM documents across SharePoint, Office 365 Groups, OneDrive for Business.
Intelligence - With CRM 2016, Microsoft delivers intelligent processes for sales, service and marketing with the power of the Cortana Analytics Suite and machine learning. They are introducing capabilities like intelligent product suggestions (for up-sell / cross-sell) and recommended cases and knowledge to resolve customer service cases. Microsoft is harnessing the power of Machine Learning for sentiment analysis in Microsoft Social Engagement.
Mobility - In CRM 2016, there is continued investment in mobile capabilities for tablets and phones with full offline mobile capabilities, the ability to create task-based mobile apps, Mobile Application Management with Microsoft Intune and next generation Cortana integration that surfaces CRM data to drive proactive interaction and voice-driven CRM.
Unified Service - Microsoft delivers a single, unified solution for Customer Service across self, assisted and field service. This began with the integration of Parature knowledge management in the Spring, and continues with a new role driven agent experience, a native Knowledge Management solution in CRM and surveys to capture voice of the customer. Microsoft has also also added Field service capabilities with the acquisition of FieldOne.
That's the big picture, now for a few specific features I am excited about:
Excel Integration - To help increase productivity, Microsoft is providing the ability for salespeople to conduct analysis in Excel, directly within Microsoft Dynamics CRM. This eliminates the time and effort required to switch between applications in the middle of completing a business process. Salespeople can now view sales data in familiar Excel templates, perform what-if analysis, and upload the changes, all while never leaving Microsoft CRM.
Surveys - Voice of the Customer - Dynamics CRM 2016 includes a new survey designer to create and send out questionnaires to collect feedback from customers about your products or services. Customers can take a survey on a phone, tablet, or computer. When a customer completes a survey, rules in Dynamics CRM can trigger follow-up actions that occur immediately. Survey responses are stored with a customer's record in CRM, so your teams see the customer feedback history as they work a sale or resolve a service case.
Social CRM Transform social interactions into end-end customer experience with the ability to create CRM actions like cases and opportunities from social posts. You can create these records from either the Post view or Social Center.
Document Management - View documents in context of opportunity, case or any other entity, right within the CRM mobile apps. Users can seamlessly open various Microsoft Office documents stored in SharePoint or OneDrive for Business from within the CRM mobile apps (tablets and phones). For example, you can open a proposal presentation in the CRM app using Microsoft PowerPoint for iPad or the deal summary using Microsoft Word for iPhone. After reviewing the document, you can easily return back to the CRM app by just tapping the 'back' button.
Task Based Experiences - New task based experiences are immersive experiences that allow users to focus on the tasks they need to perform, not the records they need to interact with. With task based experiences, data from multiple entities are brought together into a single user experience. For example, when you want to reach out to a contact on a deal, all relevant data is brought together in a coherent fashion so that you don't have to visit all the involved records (Opportunity, Contact & Account). It also helps guide users through complex tasks ensuring that they perform the right actions at the right circumstances. The experiences are supported by platform capabilities such as branching logic to show the right pages, business logic for data verification and UI updates.
Mobile Management - Microsoft is extending their mobile management story with the integration of Microsoft Intune. Customers will be able to secure the CRM data in BYOD (Bring Your Own Device) scenarios with Mobile Application Management (MAM) capabilities of Intune. This allows users to separate their personal data and corporate data on their own devices.
Stay tuned for more information as we get closer to the release date.
If you haven't seen Microsoft CRM or haven't seen it in a while, contact us to schedule a demonstration.