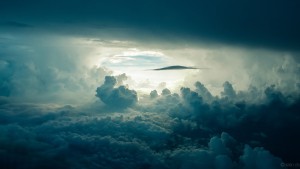 Is your head in the clouds? It should be, especially when planning the future of your IT infrastructure. Microsoft Azure is Microsoft's application platform for the public cloud, which provides a number of services to help phase out your aging servers and applications. If you are looking for a certified Microsoft solution partner to help you with your Azure road map, then make sure you pick the one that keeps in sync with all of the latest technologies.
We've developed several cloud services for our clients, ranging from corporate websites to WebService integrations. As a developer, I love to utilize the Microsoft Azure platform to host these services so I don't have to worry about all of the challenges of managing the underlying infrastructure. I can quickly allocate a new Azure cloud service, and have my app uploaded and live on the internet within minutes. Server redundancy and resource scaling are only a few mouse clicks away.
I was recently asked is there is a way to proactively monitor the availability of these cloud services, and receive an email alert if they are unresponsive. All of the cloud services we've built are business critical, and we want to quickly address any issues and minimize downtime. Here's how it's done…
Log in to the portal by clicking https://manage.windowsazure.com 
Browse to your Cloud Service, and click on Configure Web Endpoint Monitoring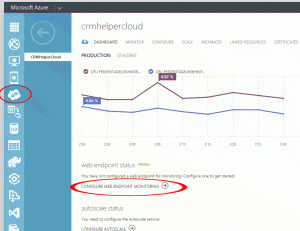 Add your Endpoint, pick up to 2 test locations, then click the Save button.
In this example, I am testing from Miami, FL and San Jose, CA.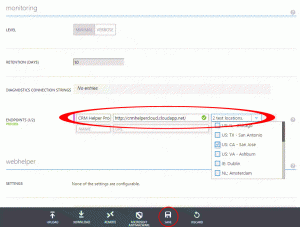 When you click on Monitoring, you can now see the response times from each test location.
Are you ready for the alerts? Click on Add Rule.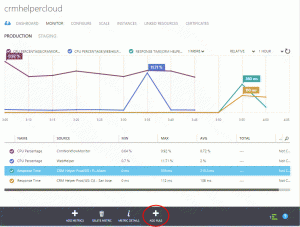 Enter your threshold and save.
In this example, I want an alert sent to support@beringer.net if the average response time takes longer than 10 seconds.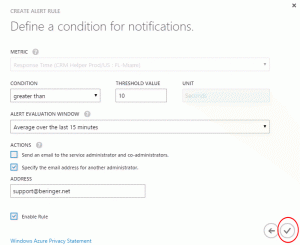 My alert rule is completed. I can edit it simply by clicking on its link.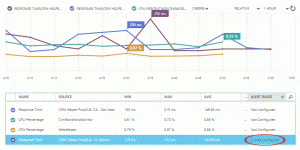 What else can you do with Microsoft Azure? The cloud is the limit 🙂
We want to help you with your Azure implementation, so please feel free to contact us.