The days of on premise proprietary phone systems is over. If you're still running your business on one of these systems or your current phone system is more than 5 years old you are likely at risk of disruption to your business, as many vendors have discontinued and no longer support these systems. Without access to replacement parts downtime is imminent and could cost you dearly.
If it's time to replace your current phone system, your timing couldn't be better to leverage the advantages of a cloud based phone system. Through December 23, 2016 Beringer Associates is offering a $50 per month credit on AltiGen MaxCS Cloud and a $2.00 per extension per month discount for the life of the initial contract. In addition, we are providing FREE refurbished AltiGen IP phones (while supplies last) and there are no upfront charges for implementation and training.
Benefits of MaxCS Cloud: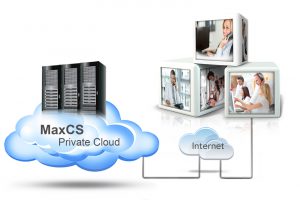 MaxCS Cloud doesn't require an invest in up-front hardware and implementation as the phone system is delivered as a fully managed cloud service for a monthly fee.
Full support for AltiGen and Polycom desktop and Conference Room Phones
Advanced Business Class PBX
Hosted on secure dedicated full redundant virtual server, managed 24x7
Lower communications cost with integrated SIP trunks (vs on premise systems)
Full support for multiple locations and remote employees - seamlessly contacting you or your customer regardless of location
Mobile phone options included
To learn more about how your business could benefit from a cloud based phone system please give us a call at 800-796-4854 or email us at info@beringer.net.