The use of Power BI with Microsoft Dynamics CRM has just gotten easier in CRM 2016! The Microsoft Power BI service offers easy reporting tools that can help to explore and visualize business metrics across all of your applications and other web sources. It is a separate cloud service offered within your O365 subscription, but they are continuing to make it easier to integrate with other applications.
Power BI offers the following content packs for CRM 2016 Online. Each contains pre-built reports tailored to different business roles:
Microsoft Dynamics CRM Online Sales Manager
Microsoft Dynamics CRM Online Service Manager
Microsoft Dynamics Marketing
While you can create your own custom content pack from scratch, MS has granted us the ability to download the following and customize it further to your business needs:
Microsoft Dynamics CRM Online Sales Manager
Microsoft Dynamics CRM Online Service Manager
Starting with CRM 2016 Update 1, Power BI tiles from any data source can easily be embedded into dashboards within CRM. Before you can add a Tile, you need to ensure that your Power BI subscription is tied to the same O365 account your CRM subscription is on.
If you haven't created any Power BI tiles, this is the time to start.  Tiles are a way to display a subset of your data in a chart, list, or score card.  You can easily add Tiles from within one of your Power BI Dashboards by pinning a tile from one of your reports, asking a question about the data in your natural language, or you can create a new tile.

Different sources are available to choose from if you create a tile from a dashboard.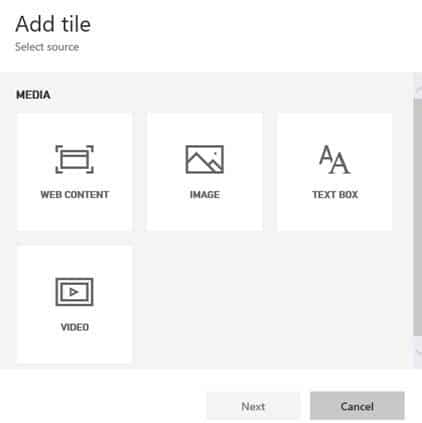 For more information on how to create Power BI tiles, see the following.
To enable Power BI tile embedding within CRM:
Navigate to your CRM System Settings and click on the Reporting tab. Select Allow Power BI tile embedding.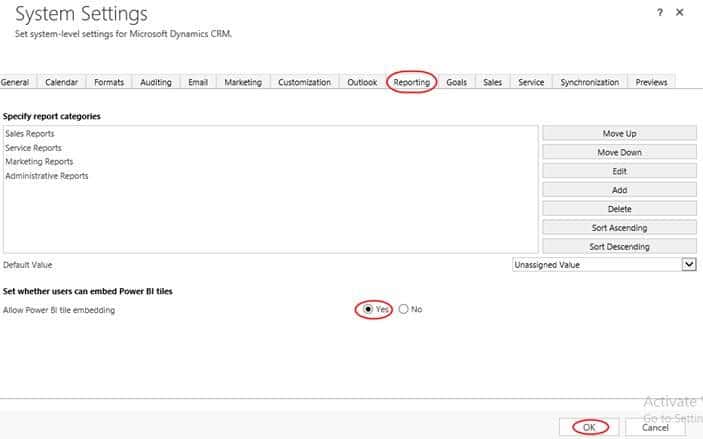 Next, create or edit a CRM Dashboard and select the Power BI Tile button within the ribbon.

Once your tile is in Power BI, you can add it to your dashboard in CRM.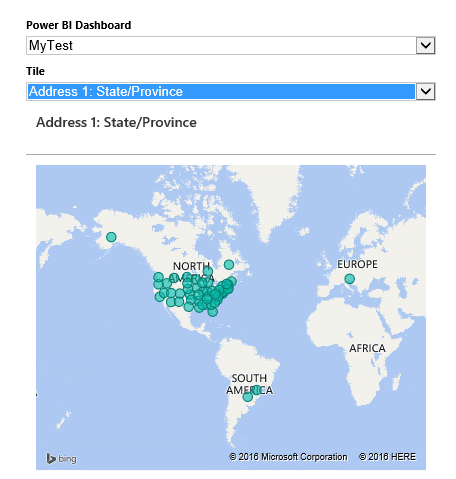 Furthermore, if your tile originated from a report and you click on it within CRM, it will bring you to the full report within Power BI.

You can read more here on these new Power BI features for CRM 2016.
Beringer Associates is always here to provide expert knowledge in topics like these. Please contact us with any questions you may have.