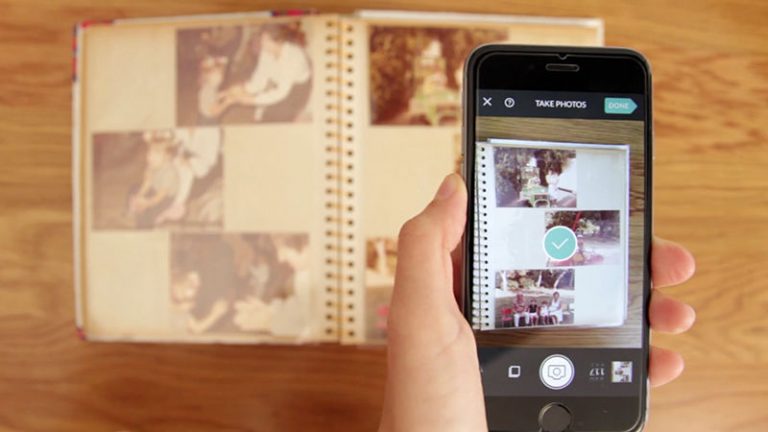 In an effort to write about something that is off the beaten path and perhaps a bit useful in everyday life, we are going to discuss old photos.  If you have a bunch of old family or cherished photos lying around, and have no time to take them to an analog-to-digital service, then do what more and more people are doing these days.  Use your phone!
If you want to maintain a high level of quality when you digitize your photos, a dedicated app will capture your photos just as well as any other option. Heirloom (Android, IOS) is a decent one worth checking out, as well as Pic Scanner (IOS), which can handle multiple photos at once.
Be sure to test a few of them before settling on any particular one. The one that I have settled on is Photomyne. It's free for the IOS and an Android app is "on the way," according to the developers. Photomyne takes a lot of the hassle out of digitizing a bunch of old snaps and can automatically enhance faded pictures, capture multiple photos at once, and share images instantly.
One of my favorite features of this app, is the organization abilities.  Not everyone remembers the exact date and time of when their old photos were taken.  With Photomyne, you only have to enter the year and "season" and they are tagged automatically. What's better yet, when you're ready to share them to social media (Facebook for instance) Photomyne automatically enters them on your timeline with the appropriate date and season, no more having to upload them one at a time in the correct order.  Also available is the ability to email, archive, save to your camera roll and/or backup with iCloud directly from the app.  Try out a few of these apps for yourself. They are free, so you have nothing to loose.
Beringer Associates is always here to provide expert knowledge in topics like these. Please contact us with any questions you may have.