Why does it happen?
The secure link between the PC and the Directory is broken due to a disruption in the presentation of credentials. If the PC presents the wrong password, the authentication is denied. Each Windows-based computer maintains a machine account password history containing the current and previous passwords used for the account. When two computers attempt to authenticate with each other and a change to the current password is not yet received, Windows then relies on the previous password. If the sequence of password changes exceeds two changes, the computers involved may be unable to communicate, and you may receive error messages (for example, "Access Denied" error messages when Active Directory replication occurs).
The client machine presents the right password, but the wrong machine account. If the images that are being used are cloned without properly being SysPrepped, the scenario arises where two machines are presenting the same SIDs, while the passwords are out of sync.
The above details taken from Microsoft Wiki
How do I fix it?
Open/Run CMD as adminstrator
Type Add-Computer <domain name>
Reboot the computer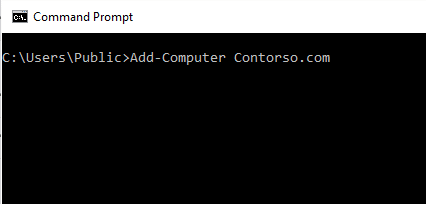 Beringer Associates is always here to provide expert knowledge in topics like these. Please contact us with any questions you may have.