Managing disk space can sometimes be a challenge. Even more so if you're using a tablet device. Fortunately, Windows 10 has a great tool to help manage hard drive space called Storage. Storage allows you to manage disk space as well as tweak data settings and lets you see exactly what is taking up your drive space.
To access Storage: Open Settings, choose System and then select Storage. Your drives will then appear on the right.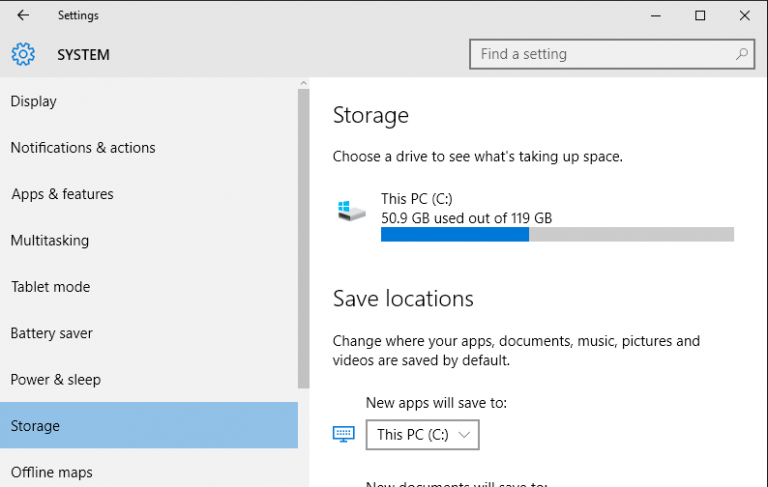 Click on your C: drive and you will be presented with a breakdown of where most of your data is stored.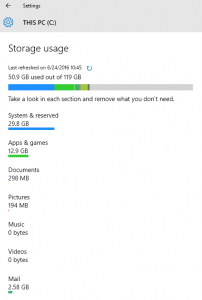 If you click on Apps&Games, you can see which apps are installed and how much space they're using. If you decide you no longer need a particular application, simply click on it and you'll have the option to uninstall it. If you notice a large amount of temporary files, you can click Temporary Files and from there you'll see not only your temp files, but also your Downloads, the Recycle Bin, and files left from previous versions of Windows. You can then choose to delete your temp files, empty the Recycle Bin, and view and manage your Downloads folder.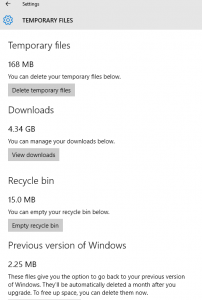 Another great feature of Storage is you have the ability to specify where your files will be saved. From the main Storage window at the bottom you can now easily choose where your apps will be saved as well as be able to choose where you want your documents, pictures, and music to reside.
sftp://sftpsitedir@52.48.81.196/sites/2375/2016/06/Capture4-272x300.png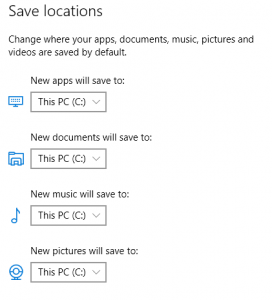 The addition of Storage gives you greater flexibility and finer control over your data and really simplifies the management of your drives.
Beringer Associates is always here to provide expert knowledge in topics like these. Contact us for any questions you may have.