Microsoft has released updates for Power Apps, as well as their plan for additional updates this year.  These updates contain enhancements to assist you in building your power apps and tailoring them to your specific needs.
What are Power Apps?
Power Apps is a collection of applications, connectors and services that sit on top of a common data platform to allow you to build powerful apps for your business.  Power Apps provide non-developers a way to generate customized applications, while extending the platform to allow developers to build even more highly-customized apps where needed.
What's new?
Below are some key features released or soon to be released for Power Apps:
Automated App testing (Generally Available May 2023)
Microsoft is enhancing the open-source Test Engine that was made available last year.  Test Engine allows makers to write tests using Power Fx for their canvas apps.  Enhancements to Test Engine will extent it's capability to model-driven apps and custom pages, allowing makers to test all Power Apps with one application!  Test Engine will soon enable makers to write Power Fx like this to validate their applications before releasing to their user group.

Reusable Power fx functions (Generally Available June 2023)
Power Fx offers a low-code solution build highly-customizable Canvas Apps aimed at delivering an application that suites a user group's specific needs.  Click here for more information on Power Fx.
Power Fx will soon support user-define functions that can be reused throughout your canvas app.  This will cut down on the amount of redundant code throughout your app, making is easier to develop and support through your app's life cycle.

Enhanced virtual table configuration (Generally Available September 2023)
Virtual Tables allow makers to render outside data in their power Apps without migrating the data to Dataverse.  Virtual Tables have existed for some time now, but the process to set them up was arduous and confusing.  Microsoft is enhancing the experience with a new Maker Portal that will streamline the process of setting up new Virtual Tables.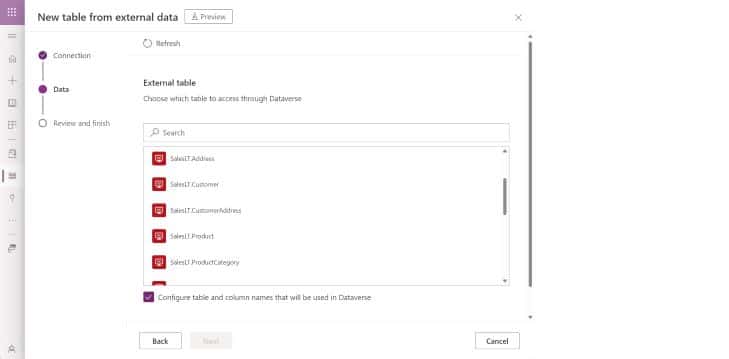 We love to implement Microsoft Dynamics 365 and Power Platform solutions here at Beringer.  We've been working with Microsoft Dynamics since its inception, and we're always finding innovative ways to implement the latest tools and help automate business processes.
Beringer Technology Group, a leading Microsoft Gold Certified Partner specializing in Microsoft Dynamics 365 and CRM for Distribution also provides expert Managed IT Services, Backup and Disaster Recovery, Cloud Based Computing, Email Security Implementation and Training, Unified Communication Solutions, and Cybersecurity Risk Assessment.