Do you store documents in SharePoint, but don't know how to integrate it with Dynamics 365? Dynamics 365 offers a native SharePoint integration that is quick and easy to set up! Unfortunately, for organizations that have a custom SharePoint structure already in place, you may run into some road blocks. But don't worry, you can still make it happen!
Using the Default SharePoint integration
Most notably, the native integration with Dynamics 365 assumes that you do not already store your documentation in SharePoint and that you are using the default folder structure. For example, once the native integration is configured and you navigate to an Account within Dynamics 365, you can select Documents. From here, you can create a new Document and it will automatically create a new location in SharePoint for you within Account --> Account Name_appended with a unique identifier: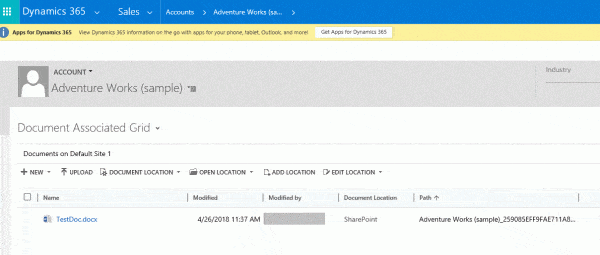 Customizing the SharePoint integration
Now, let's take the scenario where you already have a unique SharePoint structure in place where you are storing your documentation. For example, let's say that you have a SharePoint folder called Clients where it contains subfolders of your Accounts with unique identifiers created by your team or another 3rd party integration: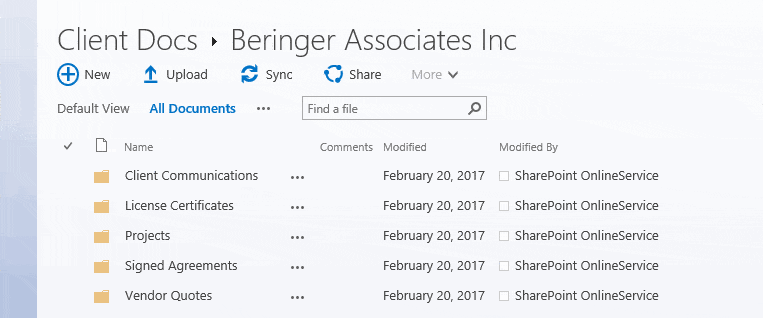 Can we still use some of the native SharePoint integration features in Dynamics 365? Of course! It just requires a couple of steps:
First, we must replicate our structure within the Dynamics 365 SharePoint Document Location settings by specifying our unique Relative URL: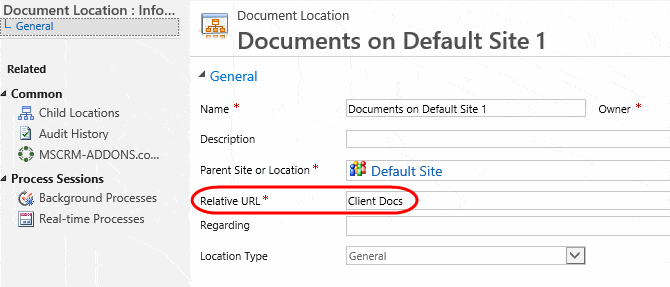 Secondly, we can create a custom workflow that will do the following: Automatically map each Dynamics 365 Accounts Document Location to the existing Document Location we have stored in SharePoint. Note that this may require some additional configuration for your admins, such as ensuring the Account identifier used in SharePoint is added to your existing Accounts in Dynamics 365. It may help to configure a one-time bulk data migration to make this happen.
And that's it! Need help? We have a team of experts who can assist. Just call us today!
Beringer Technology Group is always here to provide expert knowledge in topics like these. Contact us with any questions you may have.
Beringer Technology Group, a leading Microsoft Gold Certified Partner specializing in Microsoft Dynamics 365 and CRM for Distribution. We also provide expert Managed IT Services, Backup and Disaster Recovery, Cloud Based Computing and Unified Communication Solutions.