As previously announced, Microsoft has deprecated the ARC (automatic record creation) rules and SLA (service-level agreements) items in the Dynamics 365 Customer Service web client.  The intention is for these components to be migrated to and accessed from the Unified Interface.  Currently, Microsoft has set the end of life date for these features in the web client to be October 1, 2022.  Action must be taken before that date to ensure no loss of functionality.
What is ARC and SLA?
ARC (automatic record creation) rules allow for the automatic creation of records based on a certain set of criteria.  For example, a case could automatically be created based on language a customer uses in an email's subject line.  SLAs (service-level agreements) define parameters of a customer's support agreement with an organization, including but not limited to response time, number of support requests, and KPIs (key performance indicators).  These SLAs can then be added to cases to help define the scope of the service agreement.
Migrate ARC rules and SLAs to the Unified Interface
Microsoft has created a tool - the ARC & SLA Migration Tool - specifically to assist with the migration of these components from the web client to the Unified Interface.  This tool can be run multiple times as needed and provides the user with the ability to pick and choose items to migrate.  Furthermore, if a migration fails, the tool will attempt to provide help on why it failed and steps to take to try and fix it.
It is important to note that if your ARC rules use Channel Properties, these are not currently supported in the Unified Interface.  They can, however, be replicated by using Power Automate.  If you attempt to migrate an ARC rule that contains Channel Properties, the migration will fail, however, Power Automate flows will automatically be created for each Channel Property present.  You will then need to reconfigure the rules appropriately to account for these new flows.
Accessing the ARC & SLA Migration Tool
ARC rules and SLAs can be accessed in the Unified Interface via the Customer Service Hub app.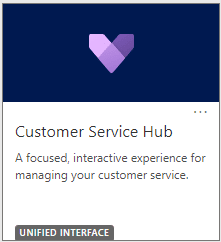 Within the Customer Service Hub, change the area to Service Management.  Then, scroll down to the Data Management group and select the ARC & SLA Migration Tool.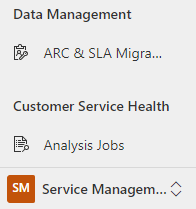 We love to implement Microsoft Dynamics 365 Customer Service here at Beringer.  We've been working with Microsoft Dynamics since its inception, and we're always finding innovative ways to implement the latest tools and help automate business processes.
Beringer Technology Group, a leading Microsoft Gold Certified Partner specializing in Microsoft Dynamics 365 and CRM for Distribution also provides expert Managed IT Services, Backup and Disaster Recovery, Cloud Based Computing, Email Security Implementation and Training, Unified Communication Solutions, and Cybersecurity Risk Assessment.