Microsoft Dynamics CRM 2016 brings many improvements and new features as Microsoft continues to work towards a single in-app experience where users can perform tasks in one place without having to continually switch applications.
Designed to eliminate the time and effort of application switching, the integration between Microsoft Dynamics CRM and Excel has been improved. Users can easily take CRM data and open it in Excel Online (CRM Online Only) to easily analyze data, run what-if scenarios, and do quick calculations, all within the familiar Excel interface.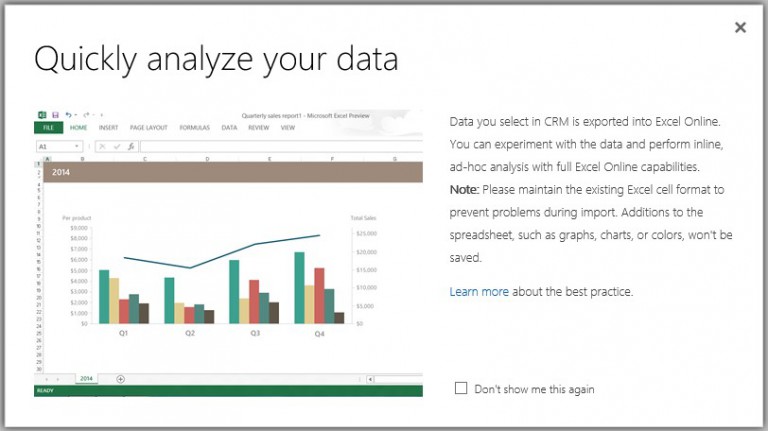 Once your analysis is done, you can easily import any changes back into CRM directly from Excel Online.

Let's see just how easy it is to open and work with CRM and Excel… Start with a view of the data you wish to work with. From the Actions bar, select Open in Excel Online.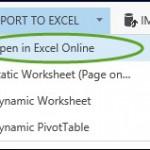 Your data is inserted into an Excel spreadsheet with the familiar Microsoft Office Ribbon.

After modifying your data, simply click Save Changes to CRM and your data is submitted for Import.

So now you have taken the data from CRM, opened in Excel, performed analysis and some modifications and imported your changes back to CRM all without having to open a separate application.
Are you on the road working from your tablet or mobile device? Not to worry, export and analyze data in Excel from mobile devices with added support for CRM for Tablets and CRM for Phone apps.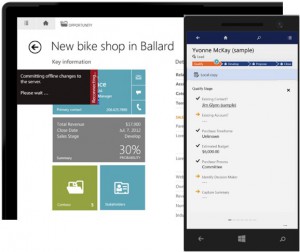 Excel integration is further improved through the introduction of Excel and Word templates, but more on that next time!
For the complete list of what's new, download the Microsoft Dynamics CRM 2016 Release Preview Guide.
Beringer Associates, a Microsoft Gold Certified Partner, is always here to provide expert knowledge in topics like these. Please contact us with any questions you may have.