If your organization is using Dynamics 365 for Customer Service, there's some great news that just hit the press today. Customer Service Insights is now generally available! This provides AI driven insights to help your organization make better decisions and proactively improve customer satisfaction with confidence.
The public preview was released in October 2018. Since then, the Dynamics 365 team has enhanced the service and extended it across multiple regions. If you are already using Dynamics 365 for Customer Service Enterprise, adding Insights is included in your current licensing.
Microsoft describes the benefits to using Customer Service Insights including:
Make the benefits of AI real for your business
Take informed action to improve your customer service experience using out-of-the-box insights. Measure performance over time across all channels, identify areas for growth, and improve productivity with innovative AI capabilities and features.
Improve customer satisfaction
Build loyalty by resolving emerging issues before they impact more customers. Gain a comprehensive understanding of customer satisfaction score (CSAT) drivers and use AI insights to implement data-driven improvements.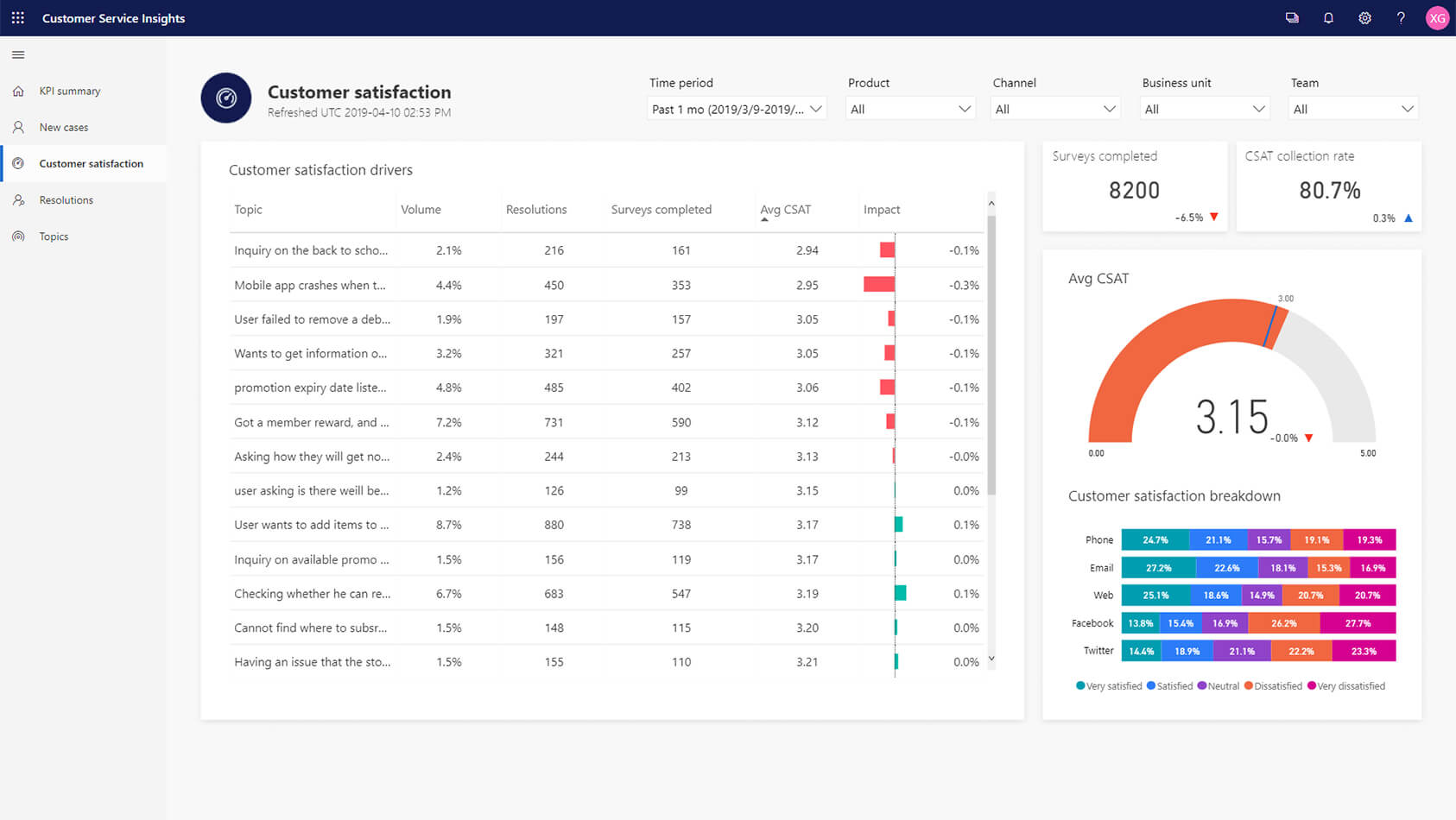 Increase operational efficiency
Streamline operations with case resolution insights, backlog trends, and historical comparisons to evaluate agent performance and business impact. Monitor case volume and incoming support topics to optimize agent productivity.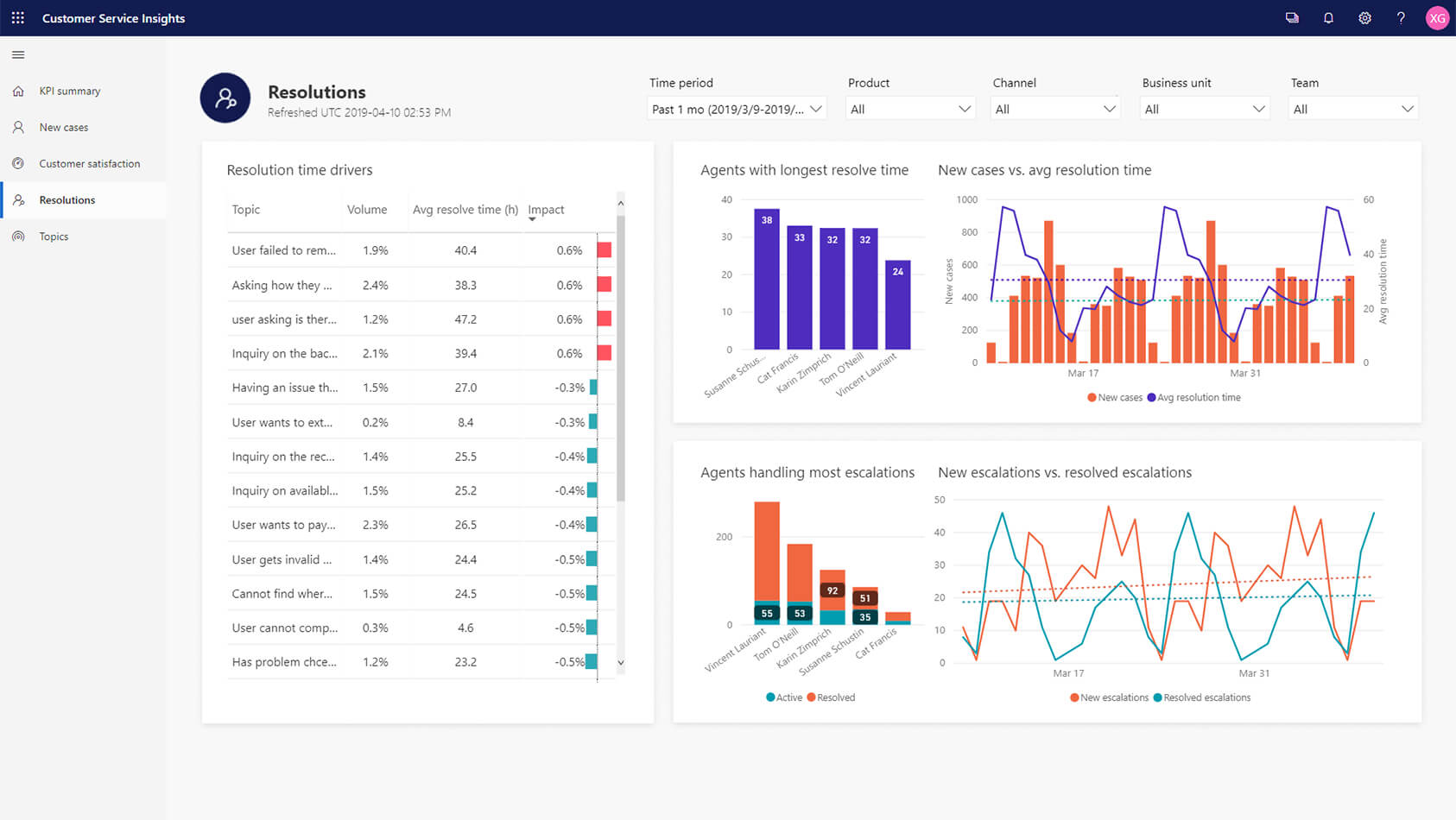 Gain comprehensive visibility
Visualize customer engagement patterns, agent performance, and customer service operations using dashboards with built-in AI, business intelligence, and machine learning capabilities. Discover and share critical insights with interactive charts and filters.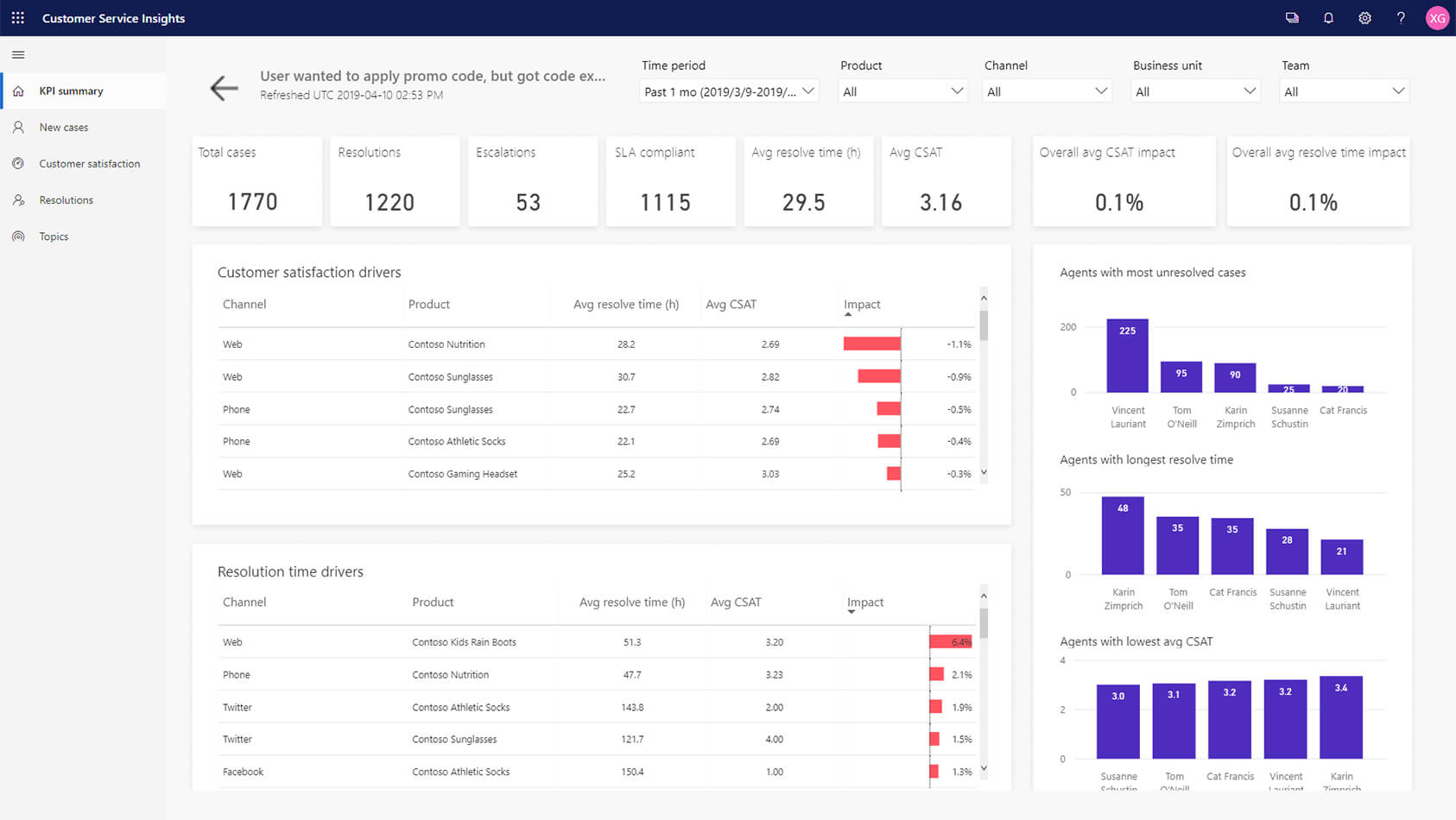 Contact Us!
If you're interested in learning more about Customer Service Insights for your organization, please contact us today!
Beringer Technology Group, a leading Microsoft Gold Certified Partner specializing in Microsoft Dynamics 365, CRM for Distribution, Office 365, Managed IT Services, Backup and Disaster Recovery, Cloud and Unified Communication Solutions.