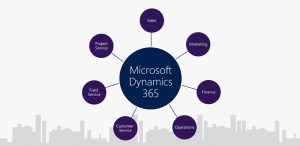 In this blog, I'm going to cover Dynamics 365 pricing and licensing for the Dynamics 365 Enterprise Edition. Dynamics 365 launches on November 1st and offers an Enterprise Edition and a Business Edition.  Check out Dave's blog from earlier this week that covers the introduction of these new products.
Dynamics 365 has an entirely new pricing and licensing model designed to liberate customers from traditional "Business Apps" licensing.  This new model provides options and price points that encompass light use to application specific use to full extensibility across the entire suite.  Customers are no longer forced to pay for features and functionality that you may never use.
On the launch date, Microsoft will be retiring CRM Online and AX Online from the Dynamics price list.  Both products are replaced with the Dynamics 365 Enterprise Edition. The Dynamics 365 Business Edition – Financials (previously known as Project Madeira) is also available on November 1st.  Pricing and licensing options for the Business Edition will be covered in a separate blog.
Customers with an existing CRM Online subscription can continue to add additional seats until the renewal date of the agreement. CRM Online renewals after 10/31/16 will be transitioning to Dynamics 365 Enterprise Edition. Existing CRM Online customers with a valid agreement as of 10/31/16 will qualify for transition pricing.  Transition pricing will be available for three years.
Because the licensing model between CRM Online and Dynamics 365 is changing, one of the first things you need to do is determine the type of license each of your users need. For instance, Sales people will probably just need the Sales application. Customer Service Reps may only need the Customer Service application. Senior Management who only need to view the CRM data through dashboards and reports may only need the Team Member license. Power and multi-function users may be best served with a full Plan license. There are a lot of options available, so I'm going to break them down below.
Dynamics 365 Pricing and Licensing Options for the Enterprise Edition:
The Dynamics 365 Enterprise Edition is licensed by Application, by Plan or by Team Member. The applications included in Dynamics 365 Enterprise are: Sales, Customer Service (these two were previously CRM Online); Field Service (previously FieldOne); and Project Service Automation.  Each are $95 per user per month. Also included, Operations (previously AX7) is $190 and PowerApps is $40 per user per month.
Plans are available and offer application bundles at  significant price savings over individual apps. Dynamics 365, Enterprise Edition Plan 1 includes PowerApps, Sales, Field Service, Customer Service, Project Service Automation and Marketing – all for $115. Plan 1 also includes tiered, discounted pricing for 100+ users ranging from $115 down to $60.  Plan 2 includes all the apps in Plan 1 along with Operations for $210.
Team Members can be licensed for $10 and have tiered pricing discounts that range all the way down to $4 . The Team Member license allows you to read data from all the Dynamics 365 applications.
In addition, there is a special SMB offer available starting November 1st. New customers with 25 seats or less can purchase Dynamics 365 Sales, Enterprise edition for $40 and Team Members for $5.
Existing CRM Online customers that have renewal dates after 10/31/2016:
If you are an existing CRM Online customer, there is special transition pricing available to you at your renewal date. For customers renewing from CRM Online Sales Productivity SKU  you can license the Sales or Customer Service applications for $59, or Plan 1 for $66. There are additional discounts available if you have more than 1000 users. For customers that are renewing from CRM Online Professional SKU you can license either Sales or Customer Service for $76 or Plan 1 for $86. Additional tiered pricing discounts start at 250 users.
As you can see, there are lots of Dynamics 365 pricing and licensing options available. We are here to help and can work with you to determine which license option and/or plan best meets your needs. Beringer Associates, a Microsoft Gold Certified Partner, is here to support all your Dynamics 365 questions. Please contact us today!
**Note:  Pricing outlined above based on annual subscriptions and is per user per month.