With the roll out of Microsoft's new Web Browser, Microsoft Edge, it's critical that your web site looks beautiful on the upcoming platforms of the modern web. With new internet driven devices (PCs, smart phones, tablets) and web browsers constantly evolving, testing on all the new web interfaces can be difficult and overwhelming.   However Microsoft is saving the day by hosting a variety of web tools to get your web site ready for Windows 10 and Microsoft Edge. At https://dev.modern.ie Microsoft is hosting 4 different tools for developers (yes, even Mac and Linux users) to prep for the modern web.
The first tool is a virtual machine generator. A virtual machine is a piece of software that emulates a full operating system on a host software platform. This tool allows you to download a small virtual machine with a trial version of Windows and a specified version of IE installed. Please note these versions of Windows are only valid for 90 days.
Virtual Machines
https://dev.modern.ie/tools/vms/windows/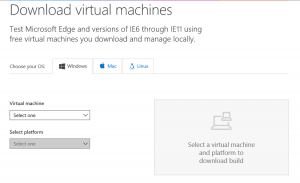 To use, first select your OS:

Next, choose your Virtual Machine and Virtual Machine platform. The Virtual Machine Platform will change based on your OS choice: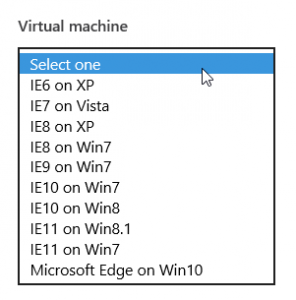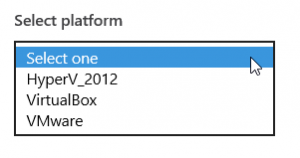 You can then download the Machine as a zip file. Installation Instructions are provided under the download button: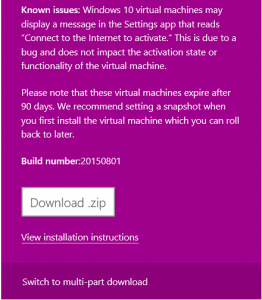 You can also test your website on IE for Windows 10 from your phone! With a free Microsoft account, you have access to the Azure Remote App. After singing in, Microsoft will grant you access to the latest version of IE in the Azure Remote App. You can find instructions on using the Azure Remote App on the website upon logging in.
Remote App Access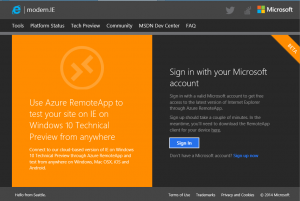 Probably the most interesting tool, the Site Scan tool allows you to enter a website for a free programmatic analysis. The tool gives information on Modern Web Interoperability, Cross-Browser Experience, and even Windows Web Browsing Features. It shows possible improvements on the site and provides information on why the fix optimizes the site and how to implement the fix.
Site Scan
https://dev.modern.ie/tools/staticscan/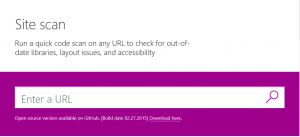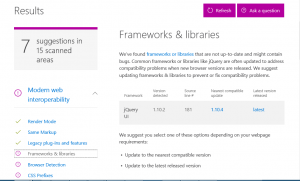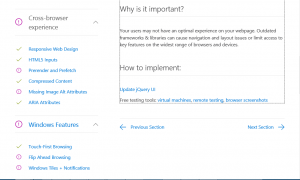 The final tool is useful for quickly seeing how your website renders on a slew of popular web enabled devices. The tool takes snapshots of the page loaded onto many mobile and desktop platforms. This is good to get a quick glance at how the website presents itself rather than a technical analysis.
Browser Screenshots
https://dev.modern.ie/tools/screenshots/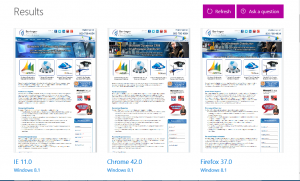 I hope this article was helpful and informative. I know I'll be using these tools for my new website projects! It's good to even test with other sites to get development ideas. Please feel free to contact Beringer for professional help in designing your site for the modern web. Thanks for reading!