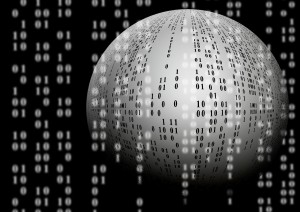 According to http://www.internetlivestats.com/internet-users/ there are roughly three billion people on the internet or about 40 percent of the world's population. When I first started my IT career back in 1995 that figure was a mere one percent. How times have changed. What hasn't changed though, is the need for vigilance when browsing the web, using email, or social media. By following a few simple rules you can help keep your computer as well as your personal information safe:
1. Don't click me! – Take a moment before you click a link in an email or web site. Is the message from a trusted sender? Is the web site secure? If you have any doubt, you can use a Link Scanner which is a website that will scan a web address and check it for safety. URLVoid is a free site which is simple and fast to use. Or if you'd rather not be bothered, simply contact our Help Desk and we will check it out for you.
2. P@ssW0rdz! – We have passwords for everything. Passwords for bank accounts, for email, for our work computer, our home computer, our smart phones, our tablets, and all of our social media sites. Remembering them all can be a hassle. Don't fall into the bad habit of using the same password for everything. The use of a password manager may be the way to go. I've been using a program called KeePass for a number of years and I highly recommend it. You put all of your passwords into one database which is encrypted and locked with one master key or key file so that you only have to remember one password. One feature I really like is the random password generator. Coming up with secure passwords is a pain, which is why I let the program create them for me. Also, remember to change your passwords often.
3. Back it up! – "Screws fall out all the time, the worlds an imperfect place." John Bender had a point on that Saturday morning in detention. Things do break. Computers crash, hard drives fail. Backing up your data is one thing that seems to get overlooked. Sure, your files on your network shares are being backed up but what about your Documents folder? How about the folders you've created on your desktop? Backing up your local files on your office PC can be as simple as copying them to a network folder. Don't wait until it's too late.
These are just a few things you can do to make your computing experience a little safer. At Beringer, we provide solutions for network security and backing up your data. For support in staying safe in the world of the Internet and data backup, please contact Beringer.