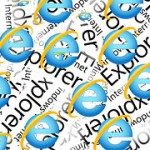 Beginning January 12, 2016, only the most current version of Internet Explorer available for a supported operating system will receive technical support and security updates. See the Lifecycle FAQ here for more details.
So what does this mean for CRM 4 clients?
Microsoft Dynamics CRM 4.0 relies on Internet Explorer 8 and Internet Explorer 9 when running on Windows 7. If we take a look at the Microsoft Support Lifecycle as it relates to Internet Explorer and desktop operating systems, we see that IE 8 & 9 are no longer supported for Windows 7. Therefore, Internet Explorer 8 & 9 on Windows 7 will no longer receive technical support or security updates and could make your CRM system vulnerable.

If we look at Internet Explorer Compatibility with Microsoft Dynamics CRM 4.0, we see that IE 9 is compatible with CRM 4 but going by the table above, will not be supported going forward when using IE 9 on Windows 7 or higher.

Call to Action for all CRM 4 Customers!
In order to remain supported and utilize the most current software, security, and support Microsoft has to offer, we encourage all CRM 4 customers to upgrade to the latest CRM version. Not only will this eliminate the above issue, it will also give the benefits of the latest and greatest Microsoft Dynamics CRM has to offer.
Need a CRM partner to help with your upgrade? Beringer Associates is a Gold Certified Microsoft CRM partner having the knowledge and experience to help with your implementation or upgrade. Gold level certification places us in the top 1% of Microsoft partners worldwide.