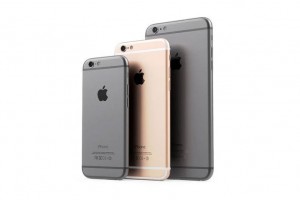 If there was one thing about the iPhone 5 that I missed, it was the smaller size.  Yes the smaller size.  In a race to larger screens, it seems the advantages of a smaller screen are lost on designers.  Smaller screens, smaller sizes (aka just the right size) enables the phone to fit comfortably in your hand and allows the average thumb to go all the way around the screen without having to move the phone.
Apparently apple finally agrees - enter the new iPhone 5se.  Coming this spring, a new model option level for the old iPhone 5 will be available at the same "free" price point that the iPhone 5 currently has for many top carriers.  The difference with this new model?  A 4 inch display, as opposed to the standard iPhone 6s 5 inch display.
The new iPhone 5se will sport many hardware and software features from later models including curved glass, 8mp rear and 1.2pm front cameras, auto-focus and the new A8 processor, among other features.  Many users have held off on getting a newer phone because of either smaller hand size or they simply dislike larger screens.  This option gives consumers a choice.  Personally if the iPhone 6s came in this trim model, this tech would have opted to get that version.  It will be interesting to see how this plays out with the next full platform release of the iPhone 7.