The Power Platform ecosystem keeps getting bigger and more capable.  Microsoft continues to add functionality to existing components of the platform while simultaneously releasing new ones.  One of the newest components (still in preview as of the writing of this blog) to Power Platform is "Cards."
What are Cards?
Power Apps Cards are small, lightweight applications that can be built without any code and then bolted on to other, larger Microsoft Applications.  Cards can be used to add small portions of new business logic that handle very specific functions to your overall business flow without needing to modify your larger applications.  Cards appear to be the smallest and lightest Power Platform component to date!
Card Designer
The Card Designer offers a simple UI where a user can drag and drop buttons, table data, images, text boxes, etc. to your card's form. 
The Card designer appears to follow the modern app designers for other components such as Canvas Apps, with much less overhead or configuration settings.
Connect your Card to a data source
Like many other Power Platform Applications, you'll want to connect your Card to some data.  Typically, you would connect a Card to the Dataverse.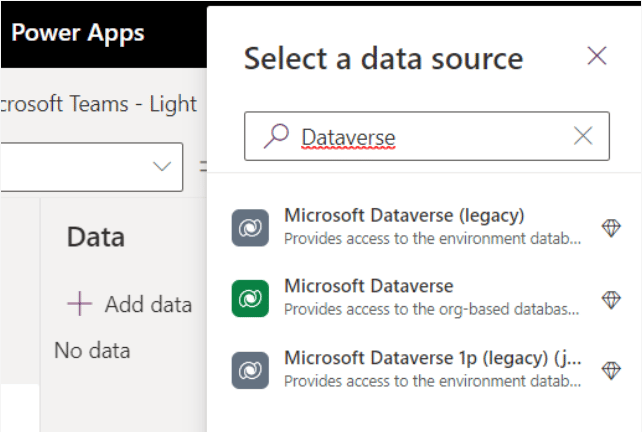 Cards and Power Fx
Like many of the other modern Power Platform components, Cards can be configured with Power Fx code to perform calculations, actions and data operations on the fly!
Power Apps cards are currently in preview, which means they are subject to be changed by Microsoft without notice.  Still, you can begin configuring Cards in your dev environment and get a feel for this new component.
We love to implement the Power Platform and Microsoft Dynamics 365 here at Beringer.  We've been working with Microsoft Dynamics since its inception, and we're always finding innovative ways to implement the latest tools and help automate business processes.
Beringer Technology Group, a leading Microsoft Gold Certified Partner specializing in Microsoft Dynamics 365 and CRM for Distribution also provides expert Managed IT Services, Backup and Disaster Recovery, Cloud Based Computing, Email Security Implementation and Training, Unified Communication Solutions, and Cybersecurity Risk Assessment.