Wow, the time has flown! Dynamics 365 release 2021 wave 1 is already here. Can you believe it? Wave 1 has come with a host of new and enhanced features being released from April 2021 through September 2021.  This release contains hundreds of new features across Dynamics 365 applications including Marketing, Sales, Field Service, Customer Insights, and Customer Voice.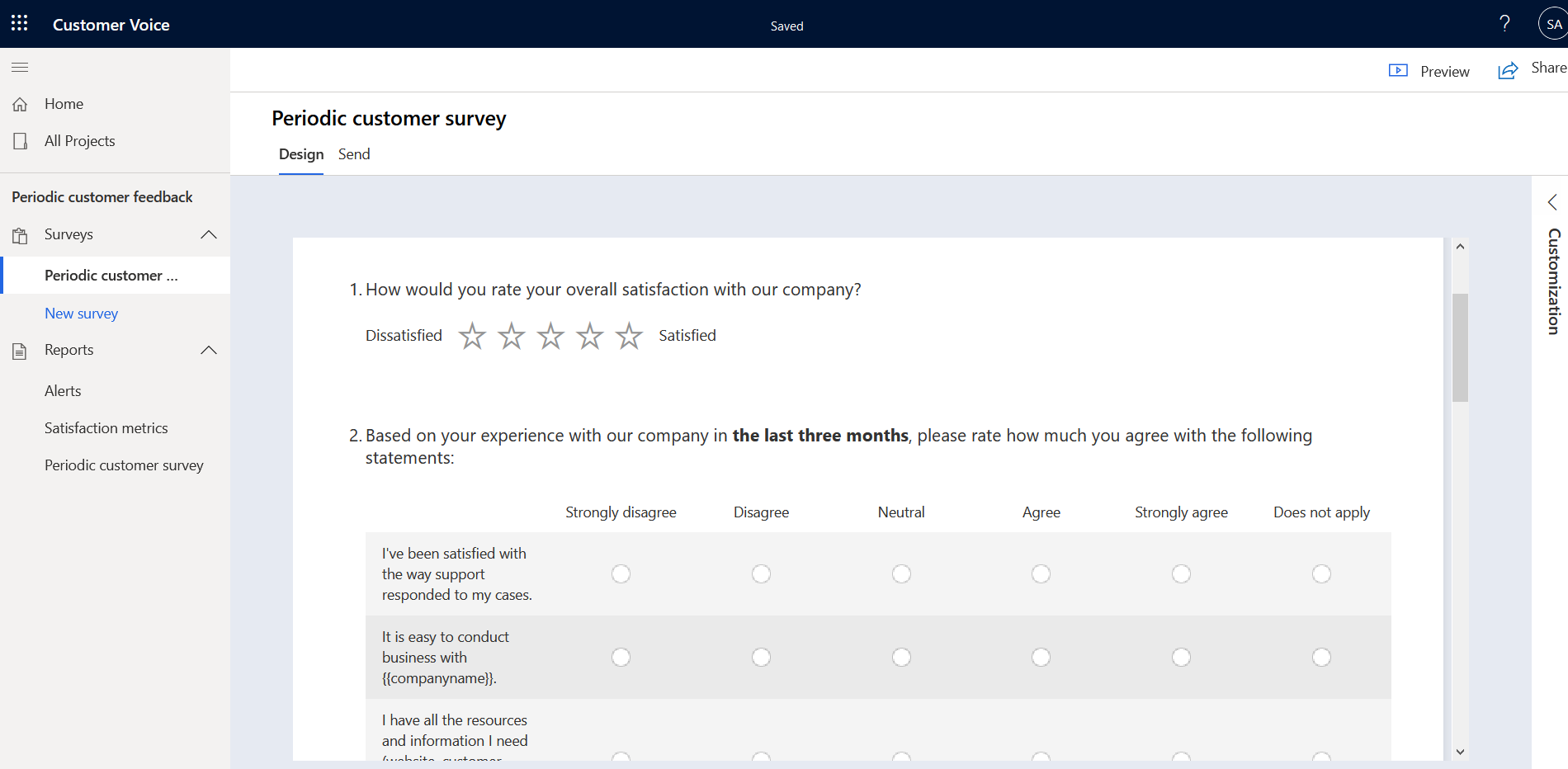 If you're not already familiar with Customer Voice, it's an enterprise feedback management application built on top of Microsoft Forms. Customer Voice allows sending of automated surveys to clients and capturing important customer metrics.  It includes capturing real-time feedback from customers and using AI to determine customer sentiment. From there, your customer support team can ensure high customer satisfaction levels through understanding current business needs or concerns. In addition, triggered alerts can also be created, to help your team resolve issues quickly. Further, Customer Voice can also integrate with Dynamics 365, Power BI, Power Apps and Power Automate, enabling your team to see a 360 degree view of customers, without having to switch apps.
What's coming with the Customer Voice 2021 release wave 1
Microsoft has done their research with this release to ensure that it solves challenges many sales organizations are facing. They've continued to focus on volume selling, building relationships, saving time with data-automation, and improved user adoption.   With wave 1 already here, let's look at some of the new features offered in Customer Voice:
Collect feedback with prefilled answers
File upload support
Drill-down question types supported
Customized survey headers
Pause and resume surveys for recipients, if they choose to switch devices and  complete the survey at a later time
Automated survey reminders for recipients to fill out the survey
If you haven't noticed already, the theme of this release focuses a lot on incorporating customer engagement, automation and Artificial Intelligence (AI) and automation.  Microsoft has been consistently improving in these areas and as our economy grapples with the changing environments, I expect Dynamics 365 Customer Voice to continue to expand & grow!