The PowerApps platform provides Dynamics 365 online users the ability to deliver CRM content via a custom app on a mobile device or via the web. There are two main app types that you can create using PowerApps: a Canvas App or a Model Driven App. You can create either app without being a developer, allowing CRM System Administrators to use drag-and-drop configuration to build them. In the next section, let's review some of the high-level features and differences between the PowerApps options. First, we will look at the Canvass App. Then, we will review the Model-Driven App.
Canvas App

A visual canvas helps you to design and build apps. Use a drag-and-drop format to bring elements into your canvas. Use data sources outside of CRM, images, camera controls and more to build your app, delivering a highly tailored application with a custom UI. You are building your App from a blank canvas. The world is your oyster!
Business Use Case Example: A windshield repair company builds a Canvass App where techs can visit a car. Next, a rep can add a photograph of the windshield and draw repair points on top of the photo. Then, with one click, the tech sends details back to Dynamics 365, which can kick off workflows, field service dispatch and more.
Model-Driven App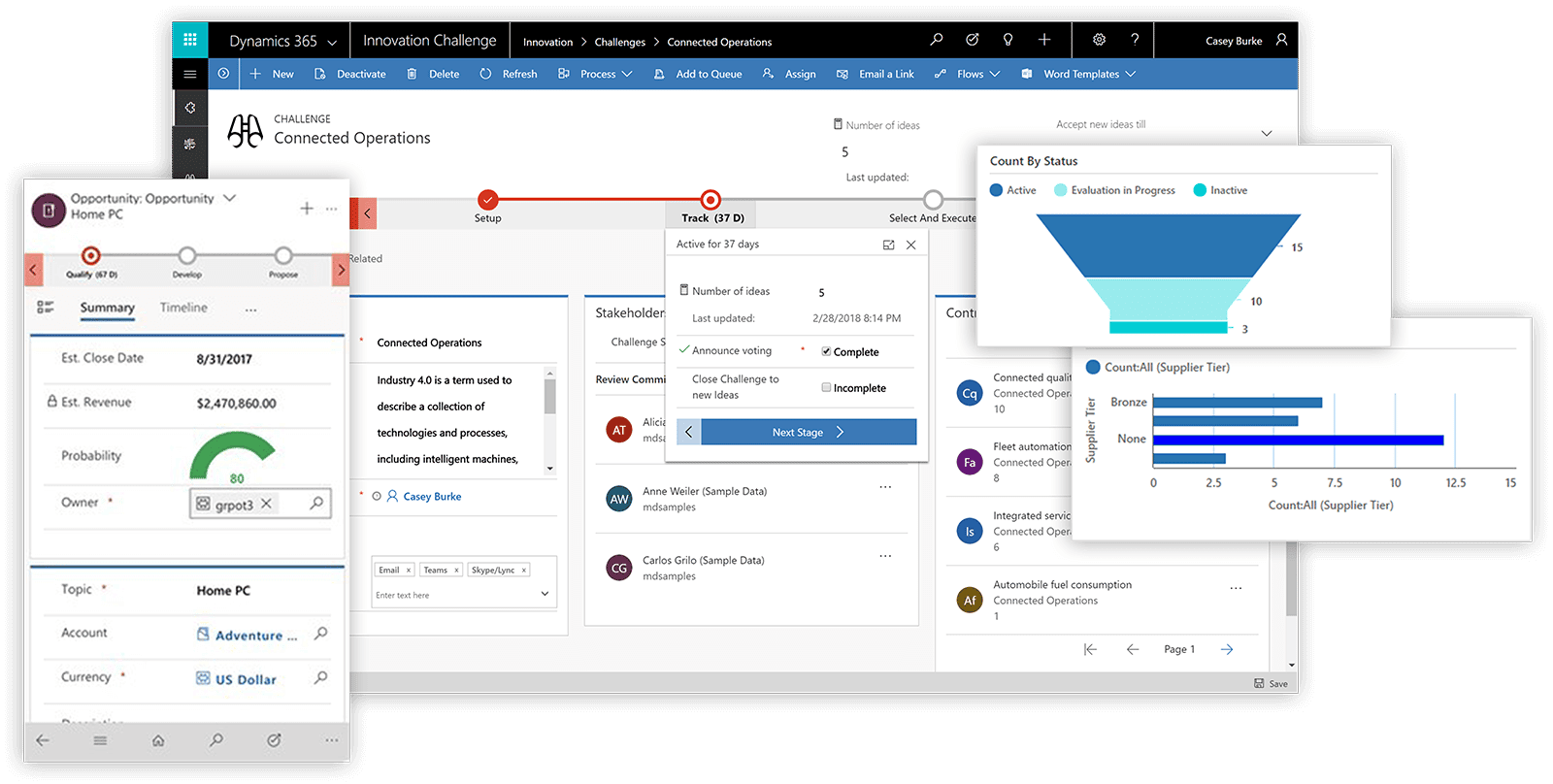 Streamline the user experience by offering a customized app including only select data points from your CRM system. Check out this blog article to get started building your first model-driven app. Model-Driven Apps are controlled by the data and information you include in it.
Business Use Case Example: A company wants to streamline the Dynamics 365 experience for their Inside Sales Reps. They build a Model-Driven App with a simplified SiteMap, including only the views, graphs and dashboards needed for an Inside Sales Rep job.
After reading more on what you can do with PowerApps, have you decided to move forward with building a Canvas App or Model-Driven App? Leave a comment and let us know how it went!
Beringer can help you achieve the App of your dreams, leveraging the PowerApps platform to create Canvas and/or Model-Driven Apps to help drive your business. Feel free to reach out to us and we would be more than happy to assist!
Contact Us for Help with PowerApps!
If you have questions please do not hesitate to contact us at 800.796.4854. We can help you with all of your Dynamics 365 needs.
Beringer Technology Group, a leading Microsoft Gold Certified Partner specializing in Microsoft Dynamics 365 and CRM for Distribution. We also provide expert Managed IT Services, Backup and Disaster Recovery, Cloud-Based Computing and Unified Communication Solutions.