Why move Windows server and SQL server to Microsoft Azure cloud services?
When customers update their digital workflows by moving to Azure, they give their employees the current tools for keeping pace with technical innovation and relevant developments. For any business requiring technology solutions with flexibility and scalability, the Microsoft Azure platform provides many benefits.
Through migration of Windows Server and SQL server to the Azure platform, companies will see a reduction support requirements, freeing up resources to focus on corporate goals and customer needs. By migrating Windows Server and SQL server to Microsoft Azure, companies gain closer integration with other Microsoft cloud-based products and services. See the infographic below for the key details around Windows and SQL in Azure.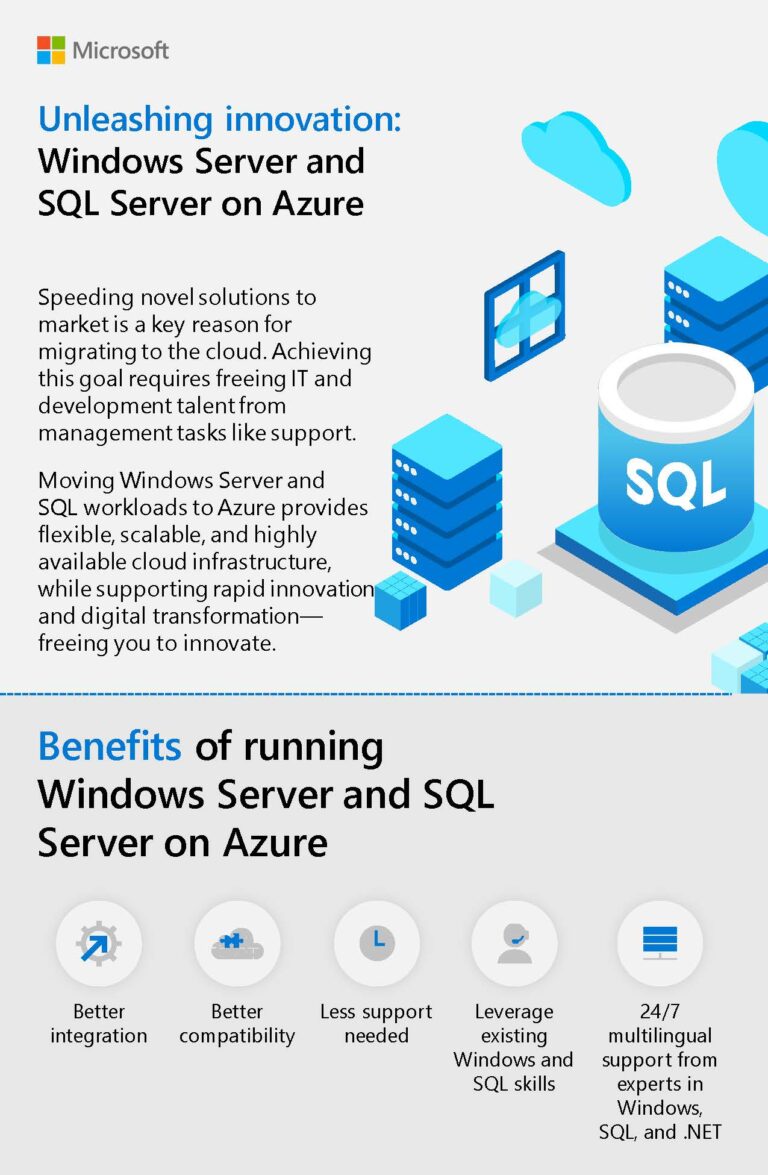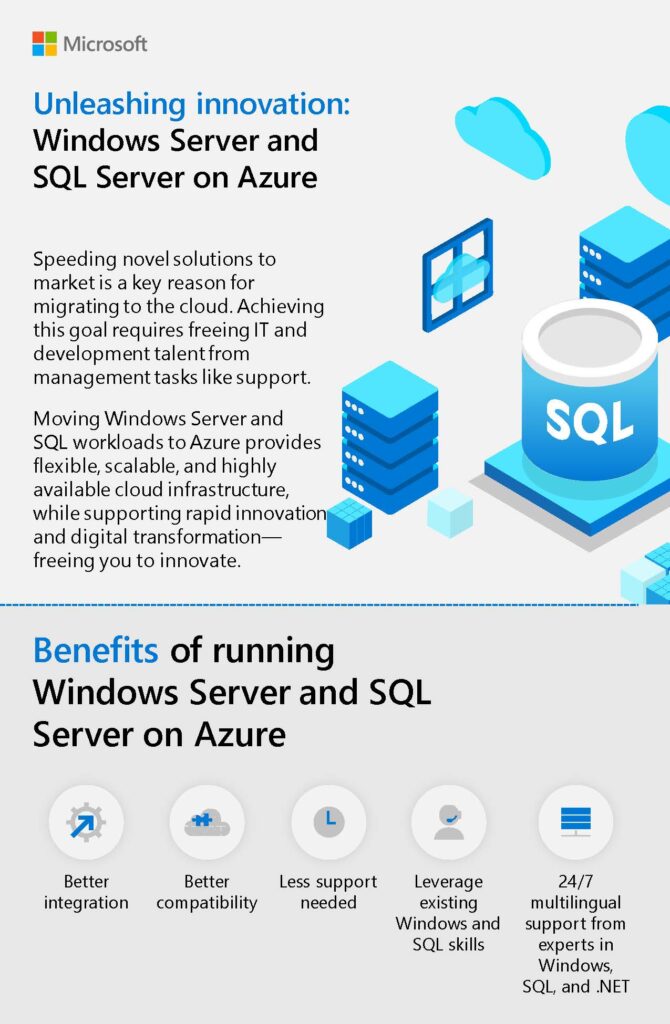 What is Microsoft Azure Services?
As an all-encompassing computing environment, Microsoft Azure becomes your unified IT resource, with features like software, platform, and infrastructure in an as-a-service format. Your system can expand as your company does, without the growing pains of constant upgrading. Microsoft Azure is the solution that allows you to focus on growing your business without spending your valuable time dealing with your IT resources.
At Beringer Technology Group, we're taking on our customers' challenges with solutions through Microsoft Azure. Some of our recent blogs on Microsoft Azure features show off just a few of the ways this technology can elevate your business. Need some guidance on navigating all the features that Microsoft Azure has to offer? Trust Microsoft, the world's leading provider of cloud-based computing services, and Beringer Technology Group to be your cloud infrastructure partners.
Beringer Technology Group, a leading Microsoft Gold Certified Partner specializing in Microsoft Dynamics 365 and CRM for Distribution also provides expert Managed IT Services, Backup and Disaster Recovery, Cloud Based Computing, Email Security Implementation and Training,  Unified Communication Solutions, and Cybersecurity Risk Assessment.